To open a new order in the Mobius Trader 7 terminal for Android with a take profit already set and stop loss in pips or at the indicated price, you need to click on the NEW ORDER masonry, as shown in the figure below
Also, a window of a new order can be opened while on an open chart by clicking three points on the chart settings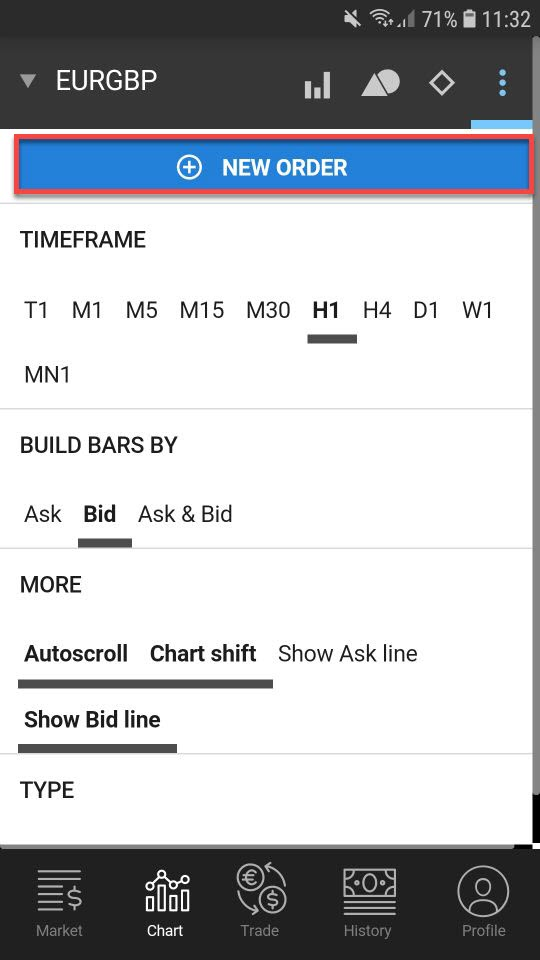 After that, a window will be opened in which you need to select a NEW ORDER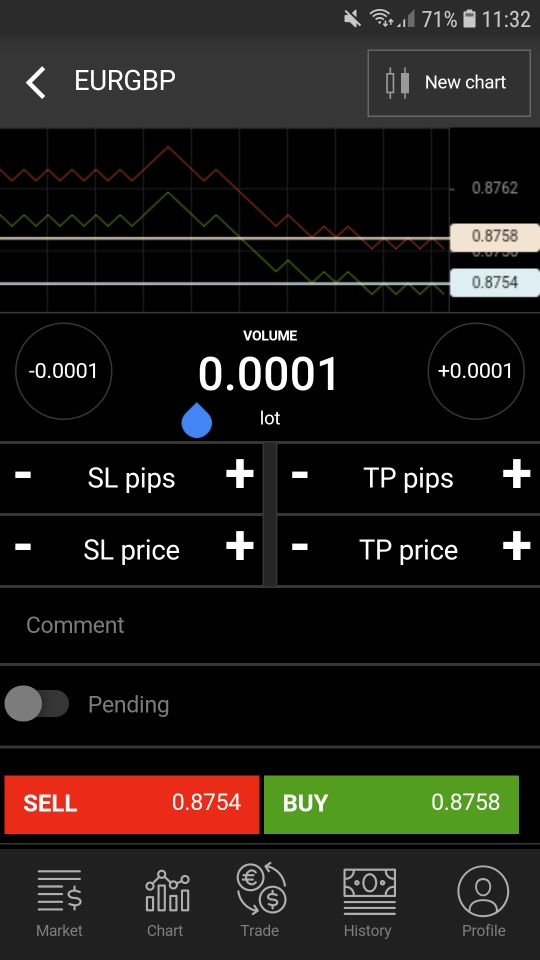 For convenience, if you want, for example, to open a buy order and don't know how many points there are to the nearest local minimum, you can simply indicate the price at which the stop loss will be set and the take profit price at which, in your opinion, the price should reach. You can indicate the value of the price as PLUS and MINUS, thereby adding or decreasing the price by 1 pip, or if you have a very big difference with the current price, you can simply select the price and set your own value for quick action.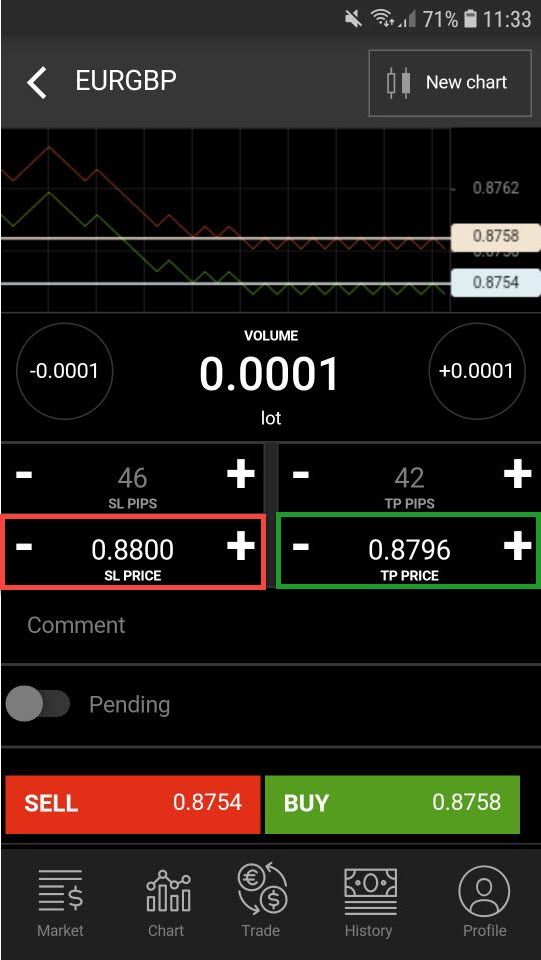 If it doesn't matter what price the stop loss and take profit will be, and it is only important that the ratio is at least 1: 2 or 1: 3, then you can set the number of loss and profit pips in the window of the new order, as shown in the figure below .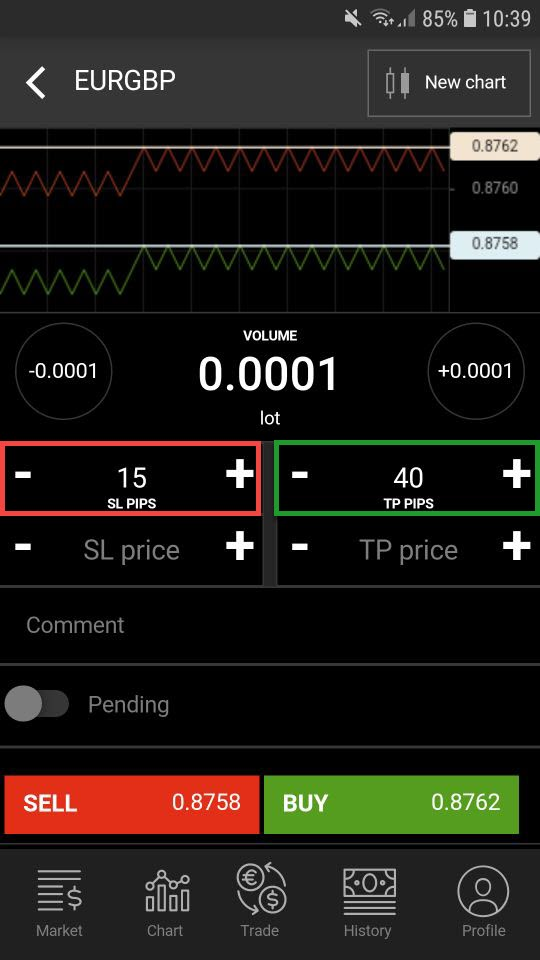 Just as with the price value, you can both register your take profit and stop loss values and add 1 pip by clicking on plus or minus. We wish PROFITS !!!