Opening orders in the Mobius Trader 7 terminal for Android can be performed:
1) By clicking on any currency pair in the market overview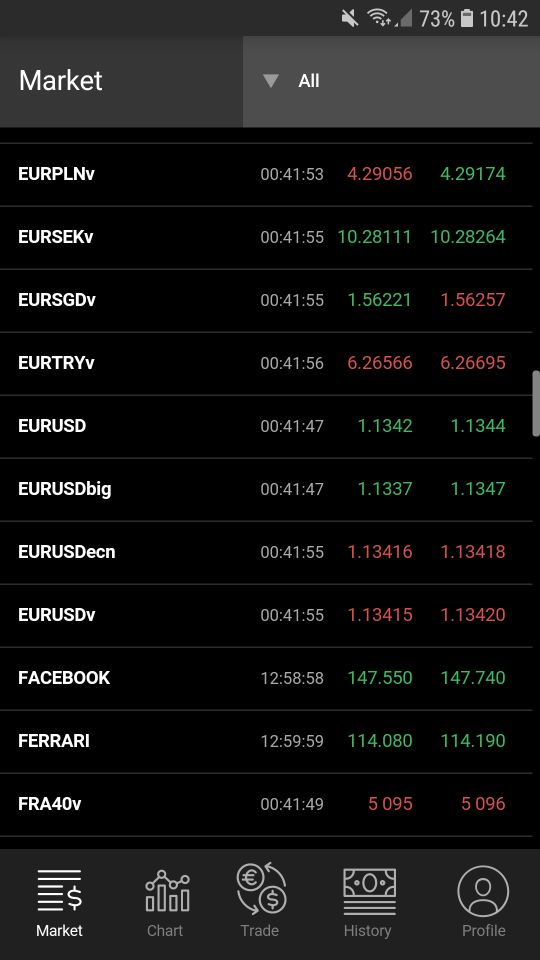 and you will see a window where you need to select "New order"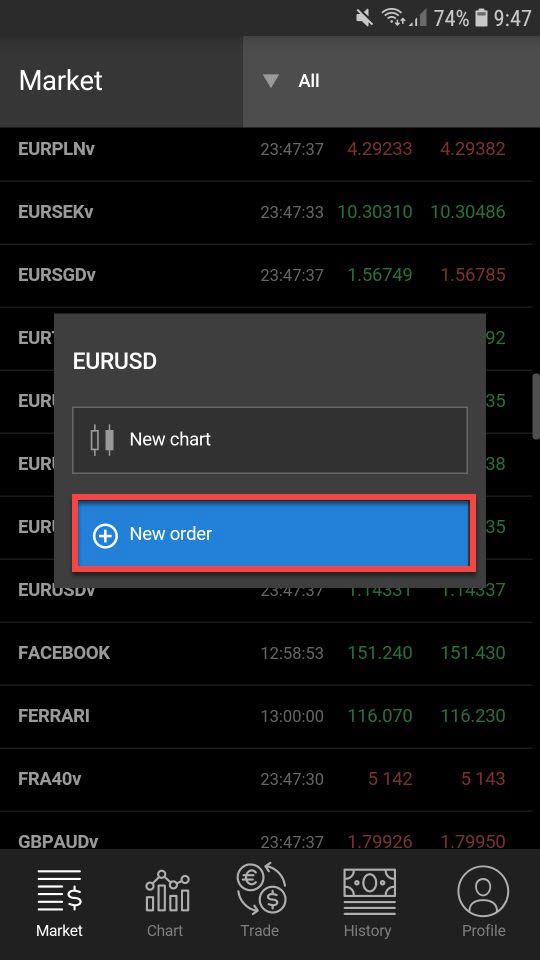 In this window, the user can set all the necessary parameters before opening an order:
· Currency pair;
· Transaction volume in lots;
· The size of SL and TP in points;
· Comment to the transaction.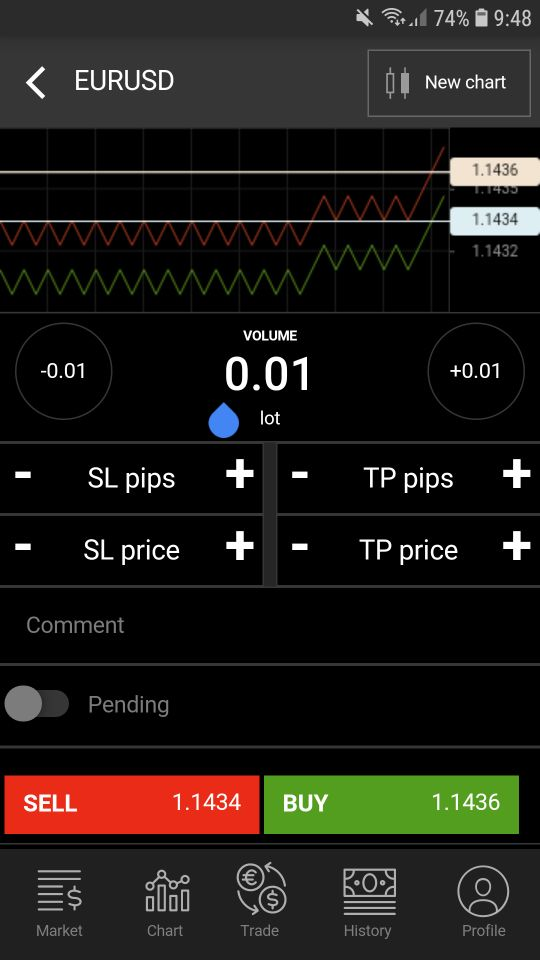 Inside the Buy and Sell buttons, you can see the latest Ask and Bid prices.
All detailed information about an opened order can be found in the "Trade" table.