To set Fibonacci's Fan at the price graphics it is necessary to choose "Objects" - "Fibo" - "Fibo Fan", as shown at the graphics below.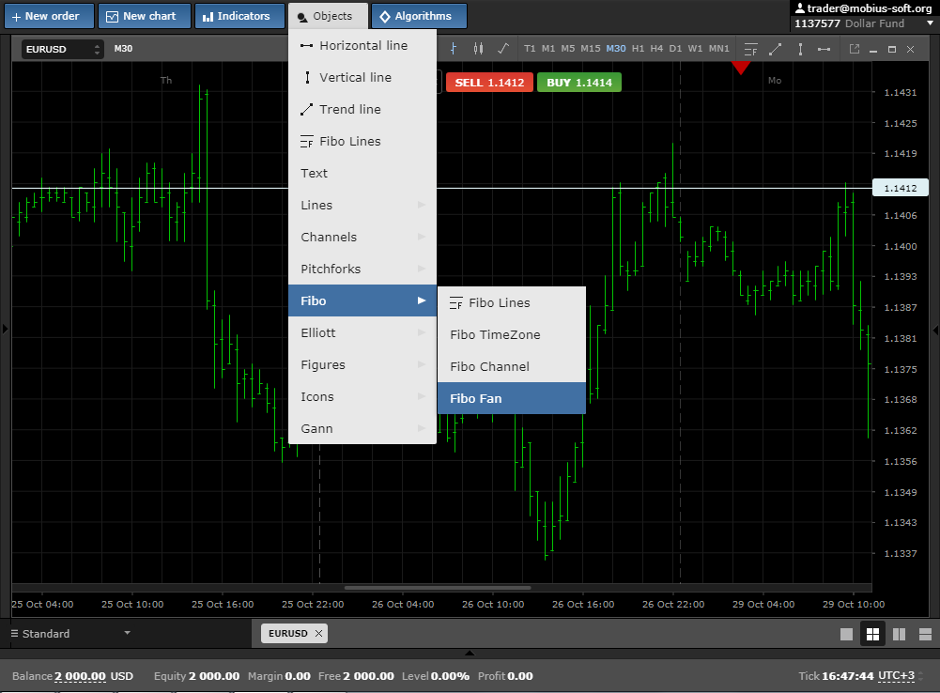 It looks at the chart like this: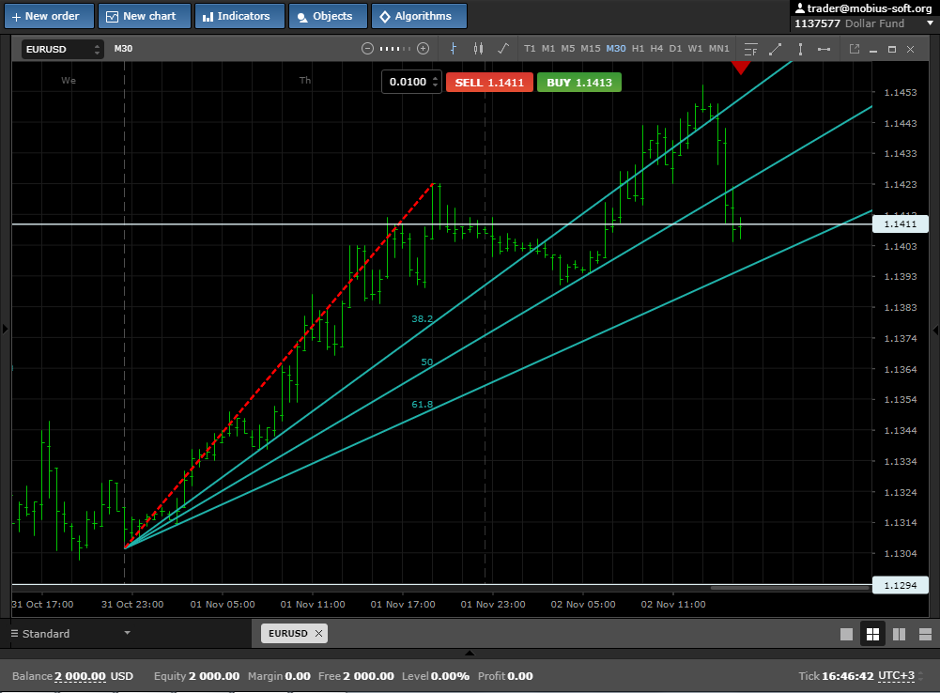 For correct building of a Fibo fan it is necessary to find on graphics a point of minimum and maximum of the price for a certain period of time. The main line of a fan (trend line) in case of the ascending trend is put from a minimum to a maximum and if the trend descending - from a maximum to a minimum (from top to down), as shown at the pic below.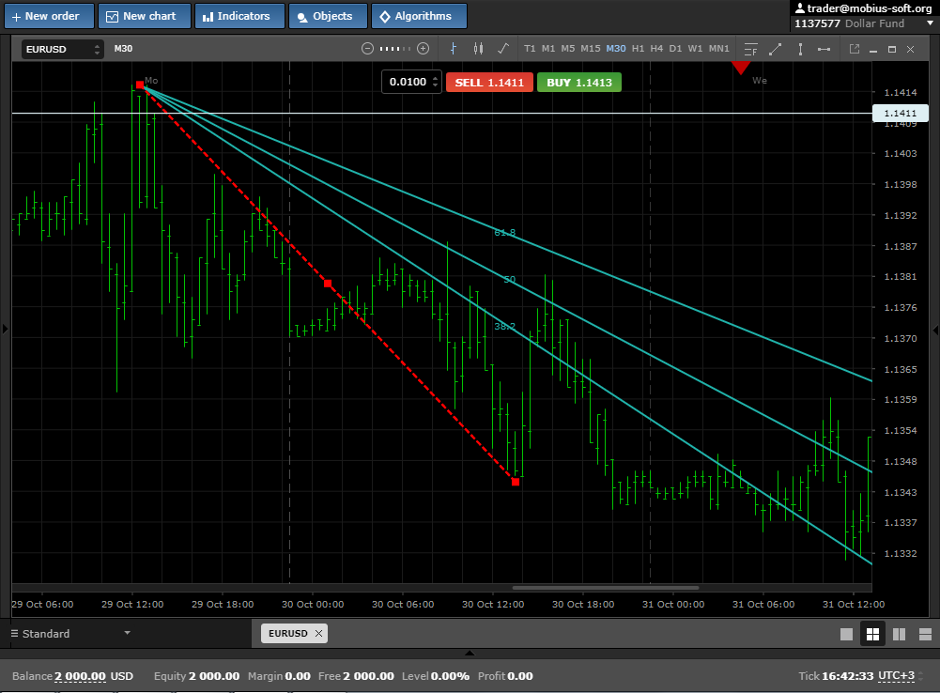 Three blue lines of a fan are very strong lines of support or resistance.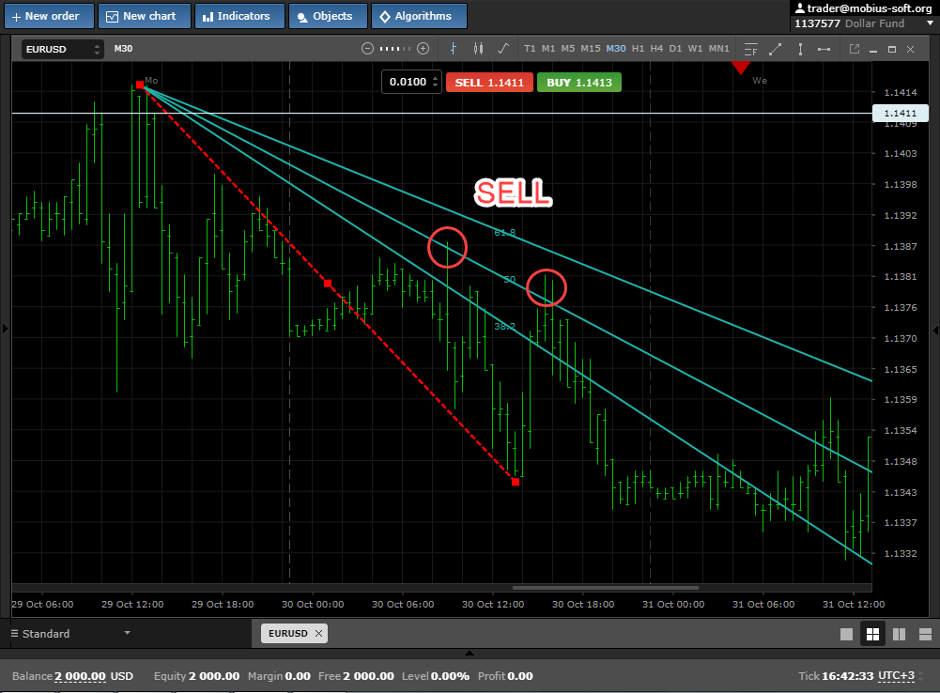 Apparently, on this fan we didn't have points of entry for sale, and it was possible to close a profit here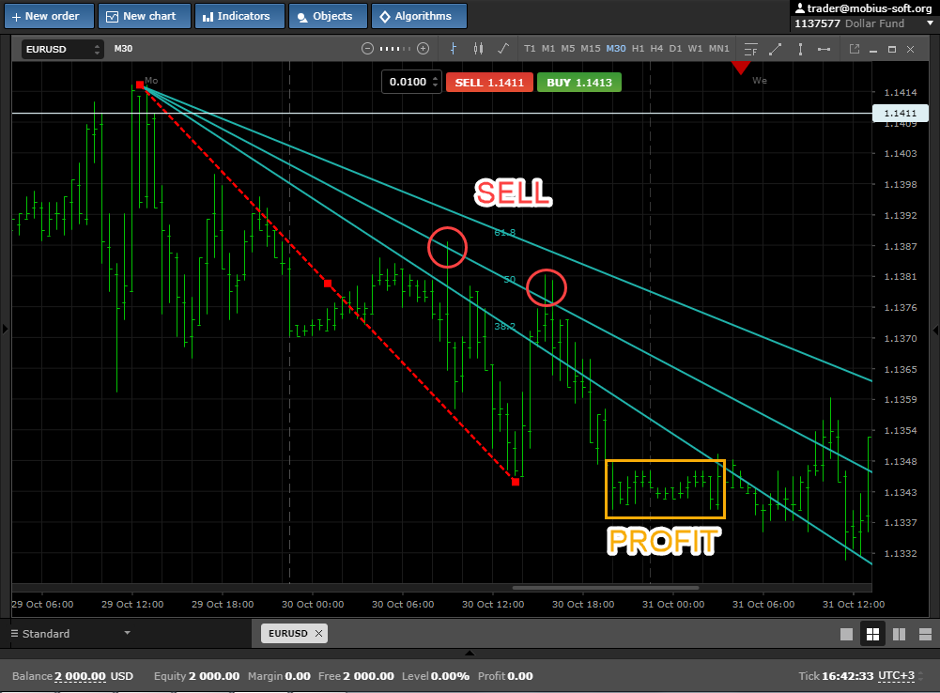 In each of two transactions it was possible to fix 100 - 140 points of profit safely. As you see, without special skills and a long market analysis and all its factors Fibo fan gives the chance to earn at Forex market. The most important in work with a fan is to learn to build the main line. Also it can be used as the filter of signals of your trade strategy. We wish you high profit.
This graphical element can be discussed at forum