We are glad to present you one more tool for work with "gold numbers of Fibo" - Time zones of Fibo. To set them at the price graphics it is necessary to choose the Objects - Fibo - "Fibo TimeZone", as shown at the pic below.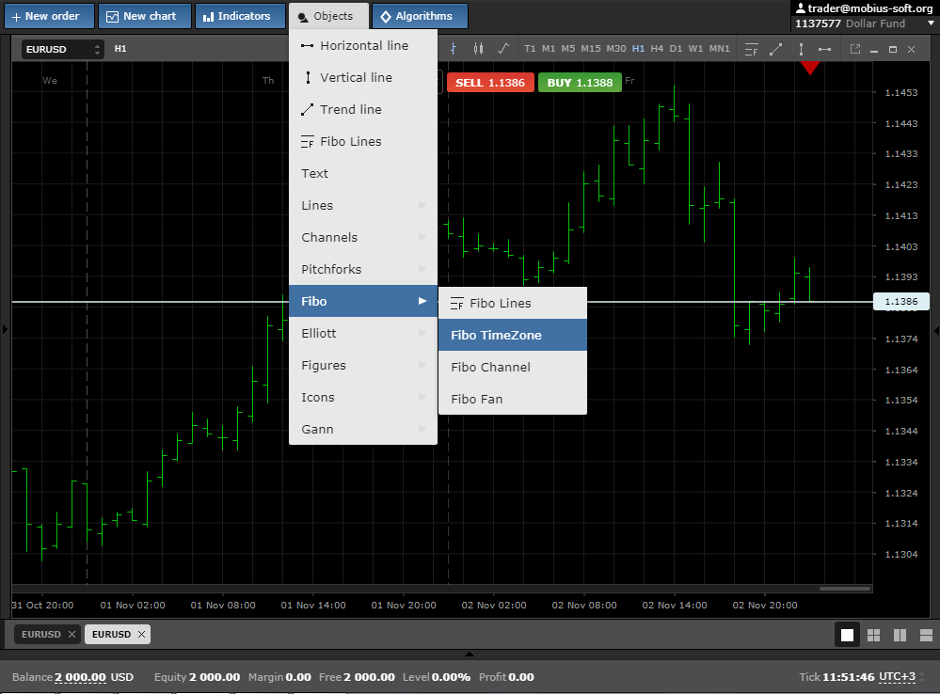 Further it is necessary on movement of the price in case of the descending trend to pull the line of Fibo time zones  from a maximum to a minimum and in case of ascending - from a minimum to a maximum, as shown at the pic below.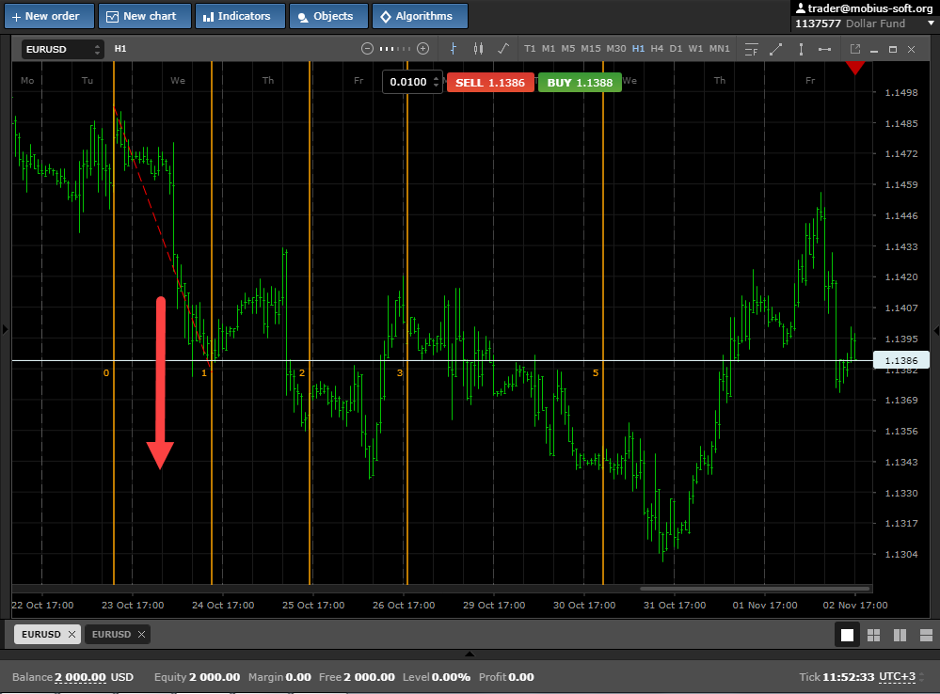 The theory is the cornerstone of Fibo time zones that at borders of zones the tendency of movement of the price can change. It gives the chance to enter the market with a small stop loss.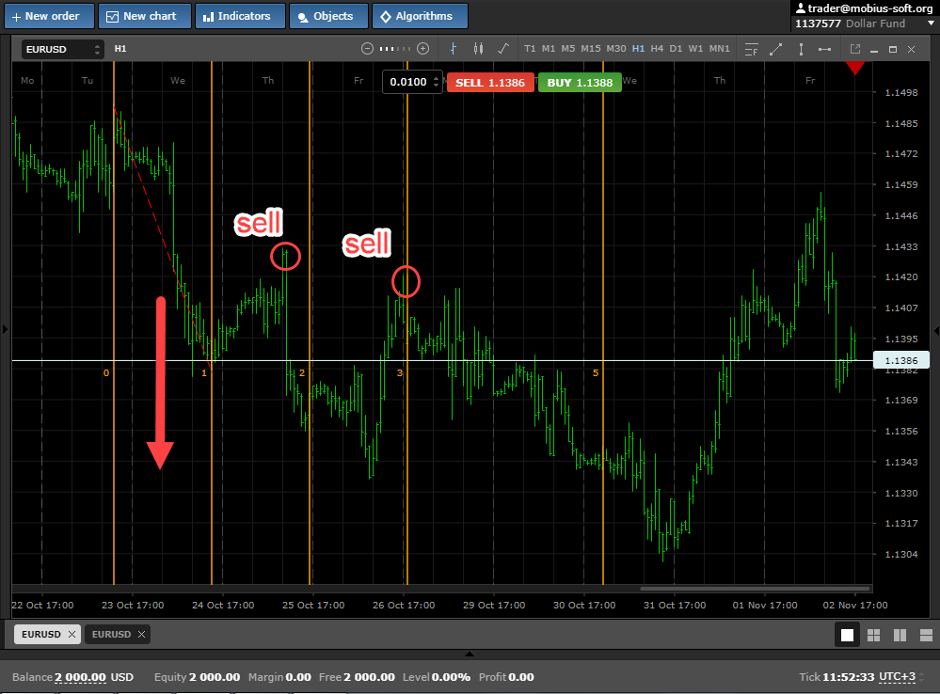 Many consider this tool is useless, and many don't see trade without it. Fibo timeZone can be used for confirmation of signals of your trade system. It is also possible to use in a combination with various oscillators that gives very good points of entry.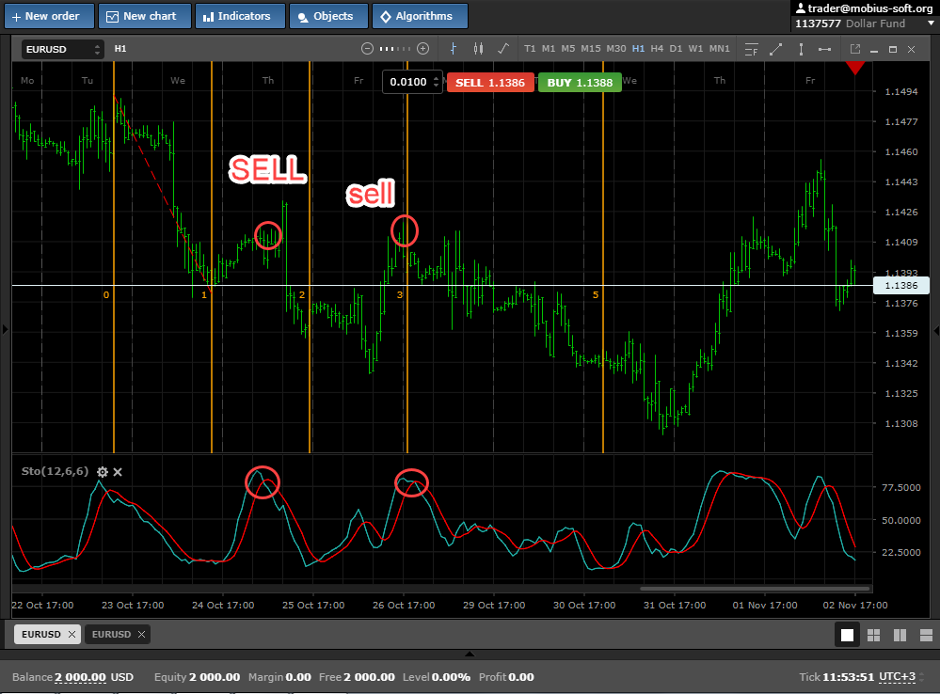 We wish you high profit.
This graphical element can be discussed at forum