In this overview we would like to tell about one more interesting tool of the Mobius Trader 7 terminal called Ellipse.
To install it, it is necessary to choose a tab "Objects" - "Figures" - "Ellipse", as shown at the pic below.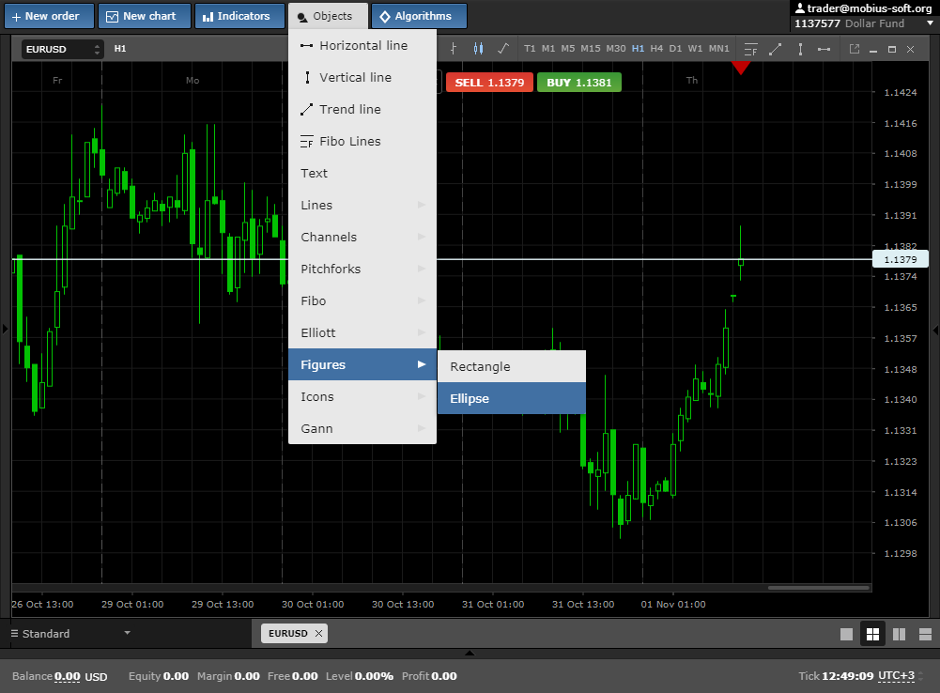 After that you need to click the left button of a mouse at any place on a graphics and to stretch an ellipse to the necessary size.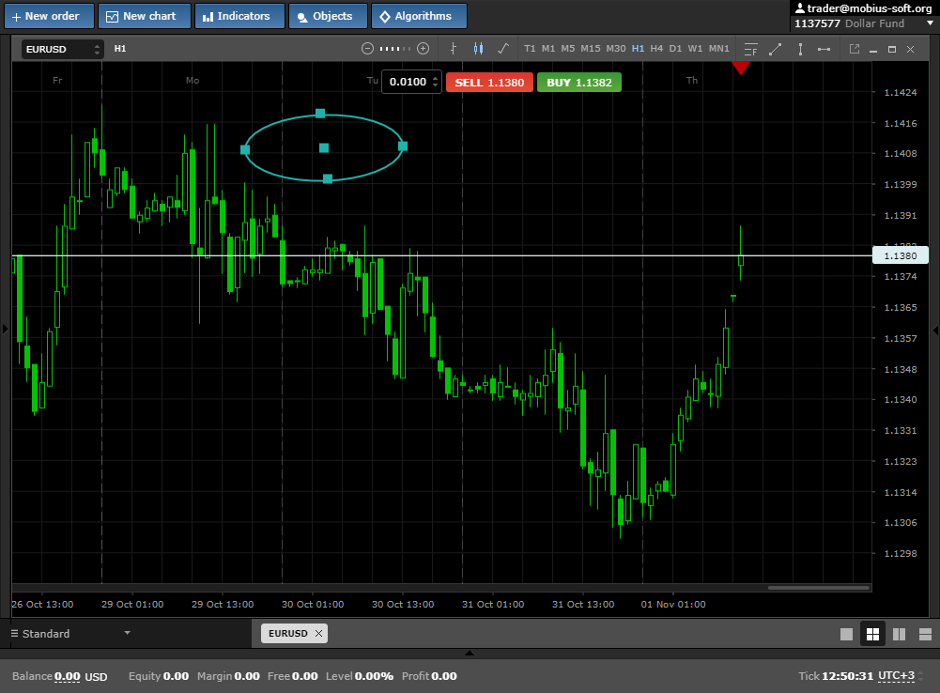 At any moment it is always possible to click an ellipse contour, thereby having allocated it and to delete it or to move where you want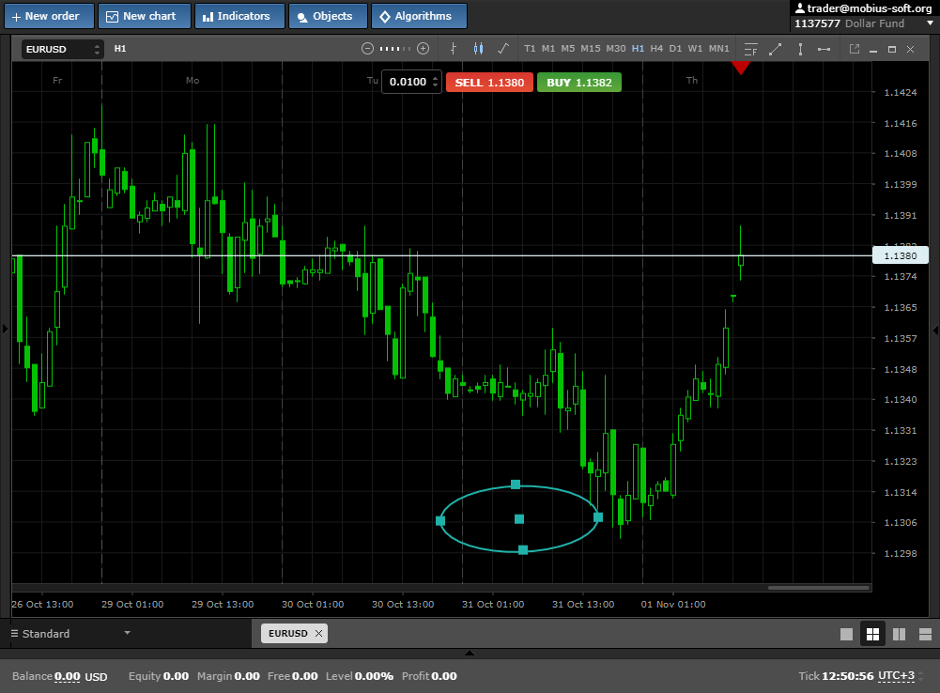 To arrise a window of property it is necessary to click the right button of a mouse and to choose Properties tab, as shown at the pic below.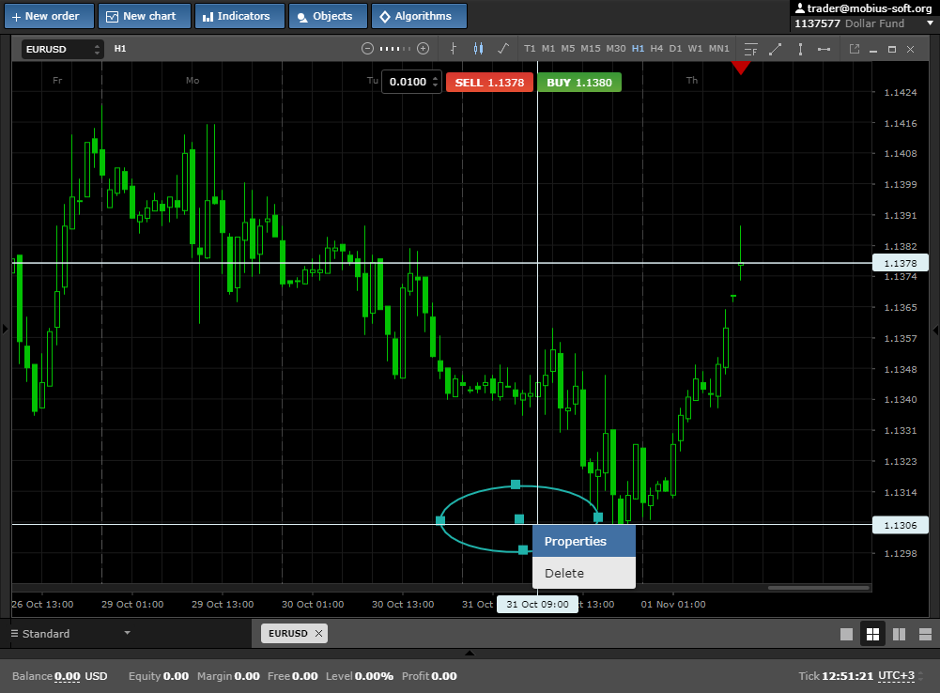 In properties it is possible to specify color and thickness of lines,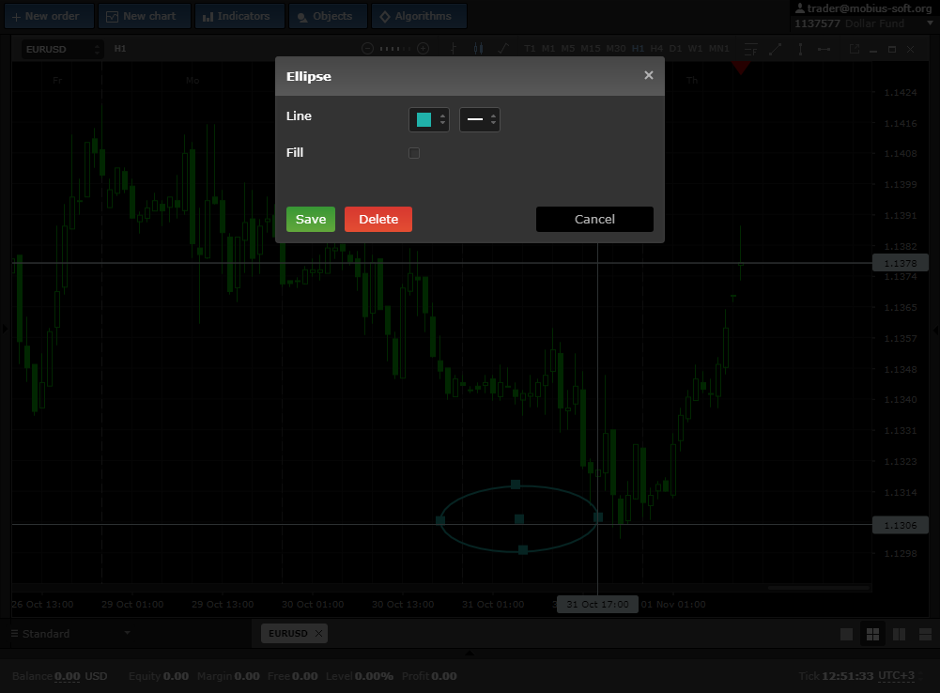 and also it is possible to fill in the Ellipse, having put a tick opposite the word "Filling" for better visual type on a graphics.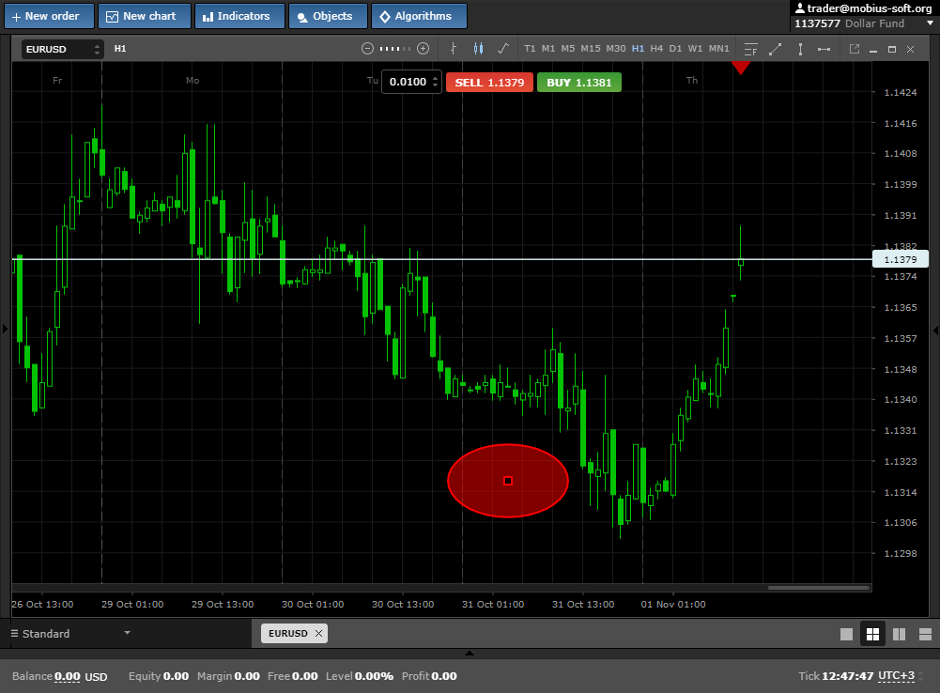 In trade you can use the ellipse as you wish. It will be convenient when using in the trade of indications of volumes where we will select with an ellipse the maximum indications of volumes. On buy we will mark the volumes blue, and for sell – red, as shown at the pic below.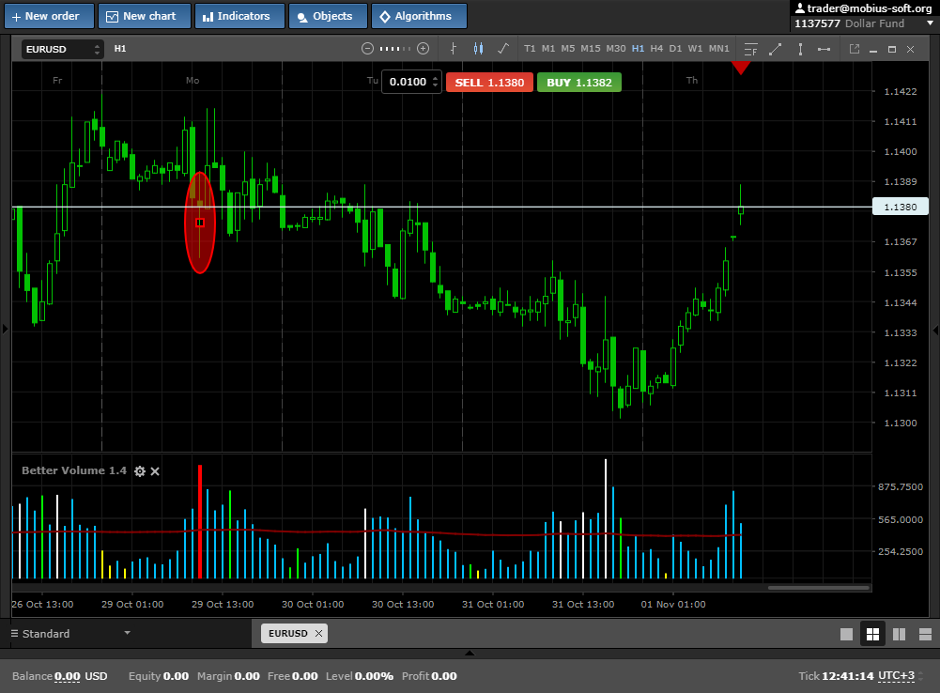 We wish you high profit.
This graphical element can be discussed at forum