For lovers of trading in a mobile terminal, our Mobius Trader 7 terminal allows you to use the same set of indicators on your phone as in a regular terminal. You can use both standard indicators and downloaded from the Store.
The indicator panel in the Mobius Trader 7 terminal looks like this: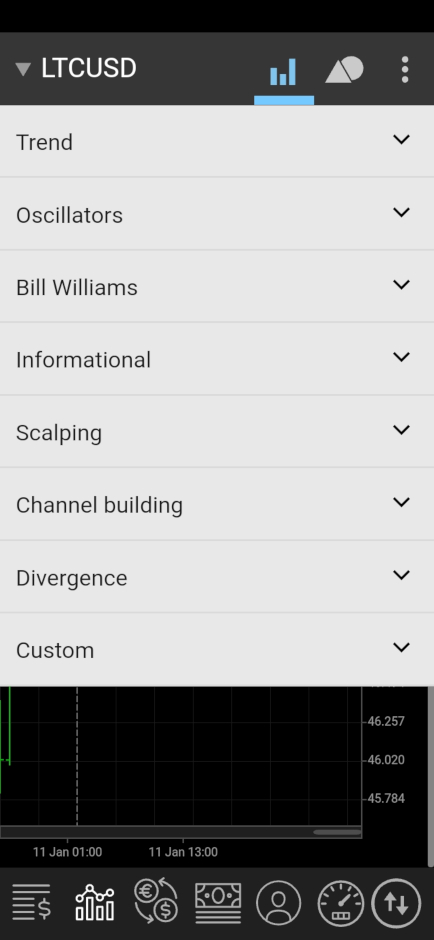 To add from the Store, you need to go to it in the PC version, as shown in the picture below.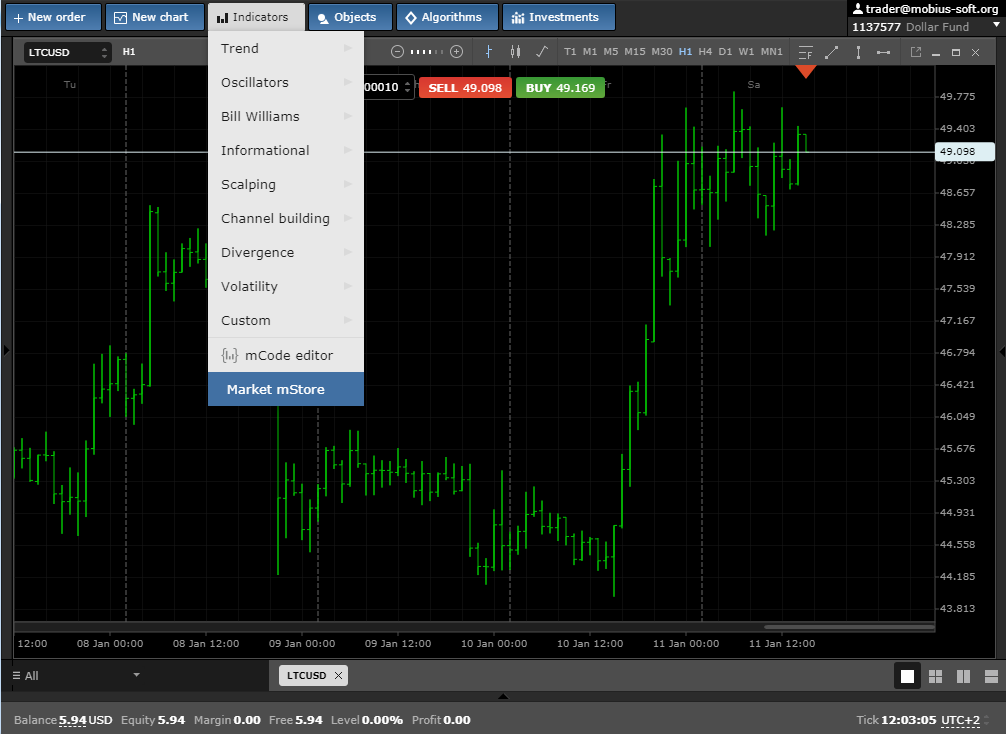 And add an indicator for example Mom Pinbol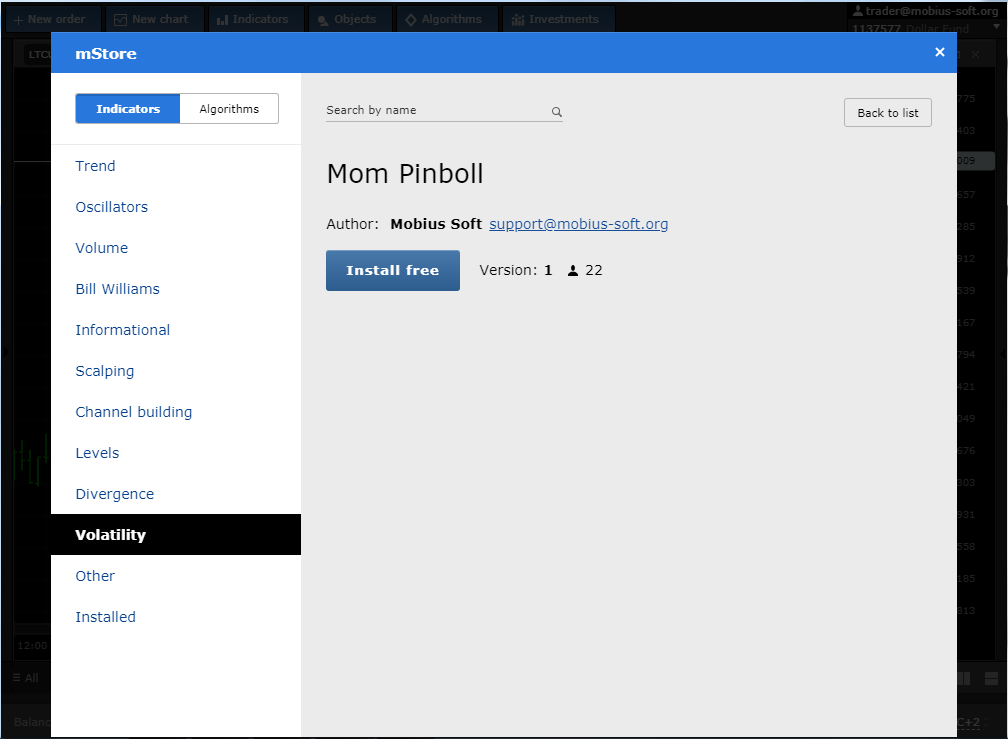 Now we go into the mobile terminal and see that our indicator has appeared in the Trending section.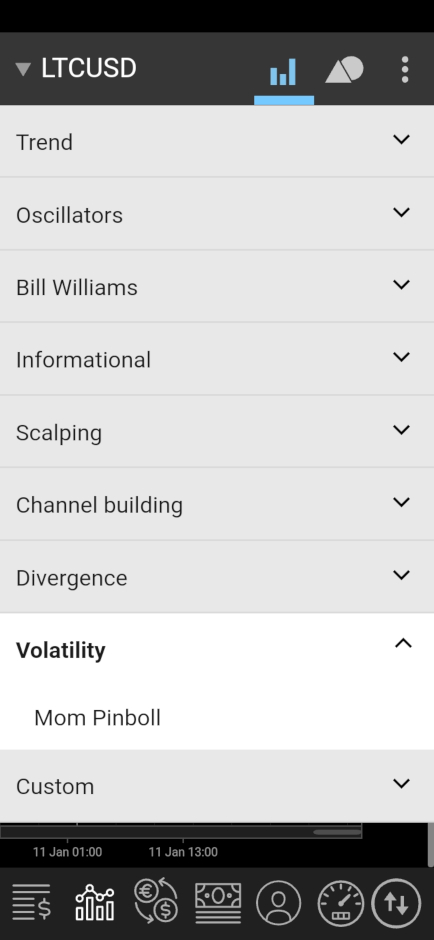 So with the self-written indicators, after adding them to the PC terminal, they will automatically be displayed in your mobius trader 7 mobile terminal. This makes possible to trade any strategy on complex indicators directly from the phone at work or on vacation or even in traffic jams.
IT IS NECESSARY TO SHOW THE INDICATOR BOTH IN THE TERMINAL  AND IN THE MOBILE AFTER ADDITION !!