The Mobius Trader 7 terminal allows you to invest with your chosen trader directly from the terminal.
To do this, you need to go to the terminal and select the histogram icon (rating of traders)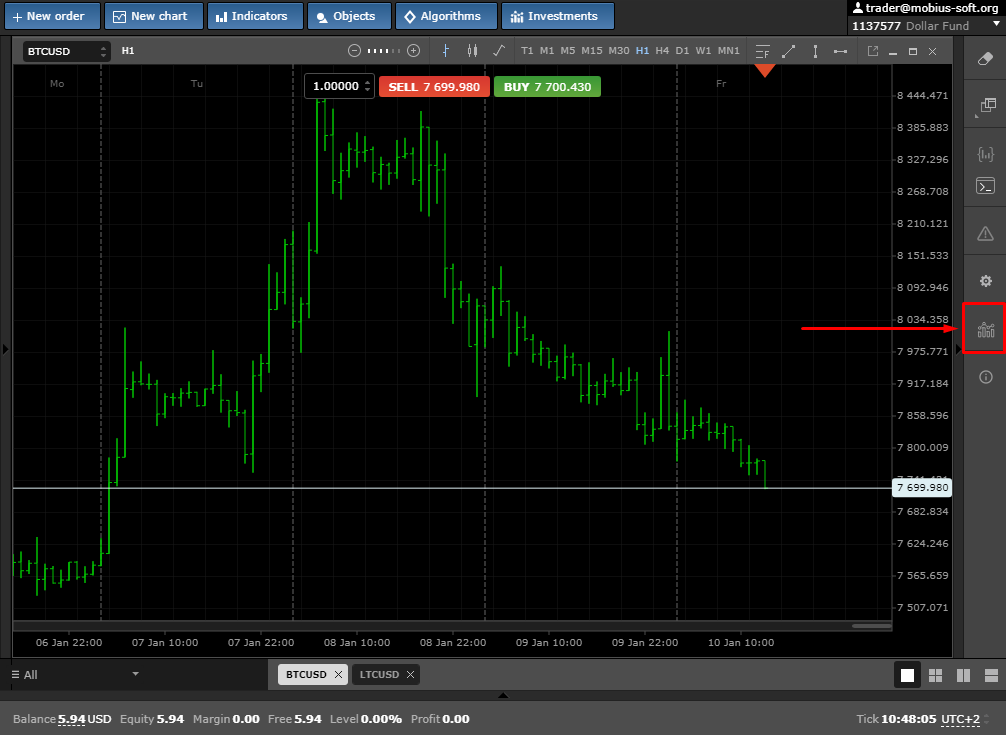 And you will see a list of all traders. You can both copy deals and invest.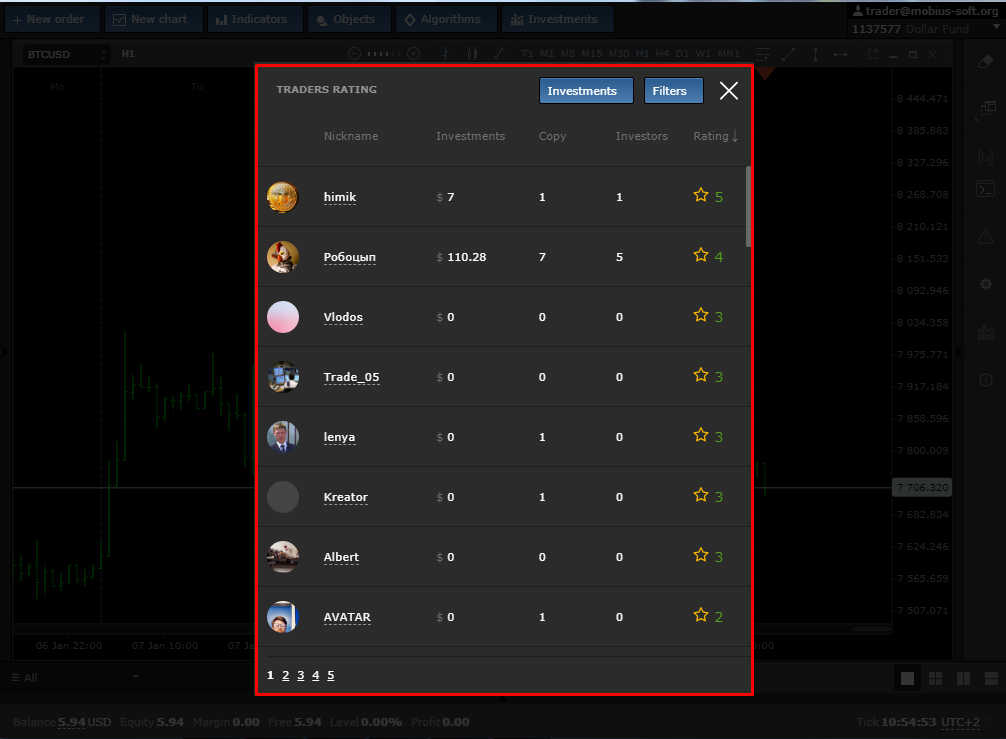 Having chosen the best for yourself, click once on his nickname or avatar and you will be transferred to his page in your personal account, where you can invest in this trader.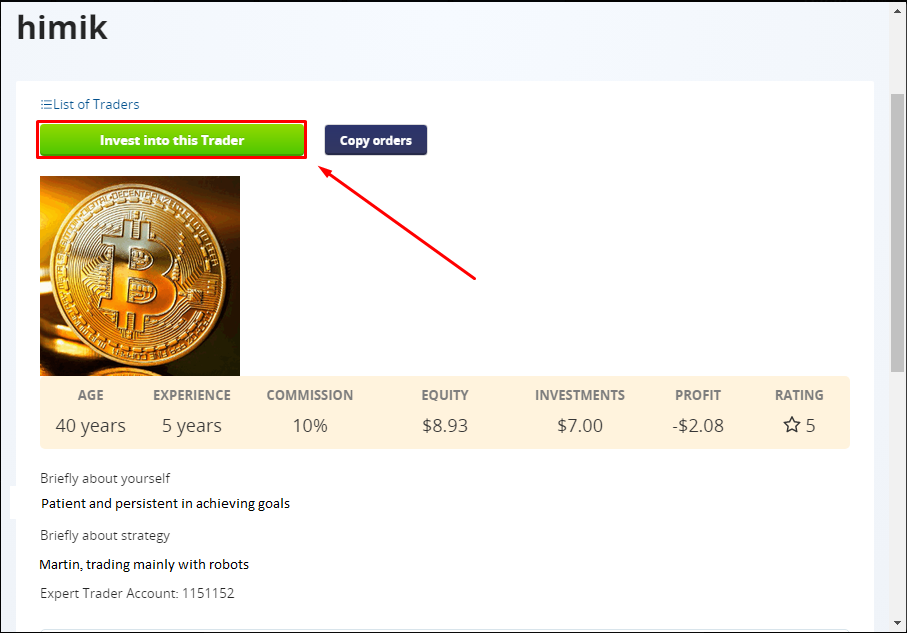 Now it remains to enter the investment amount and click on the INVEST tab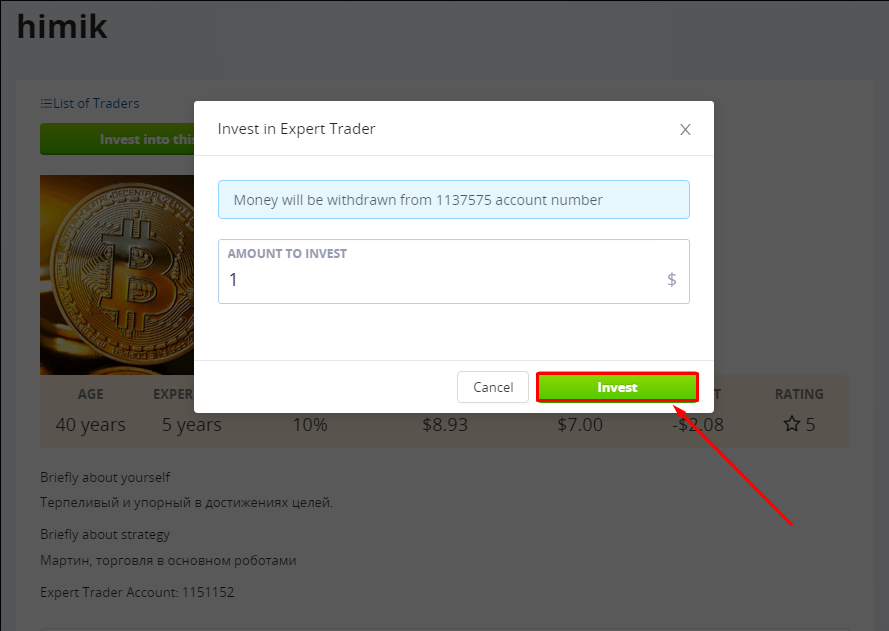 and after a successful investment you will see the inscription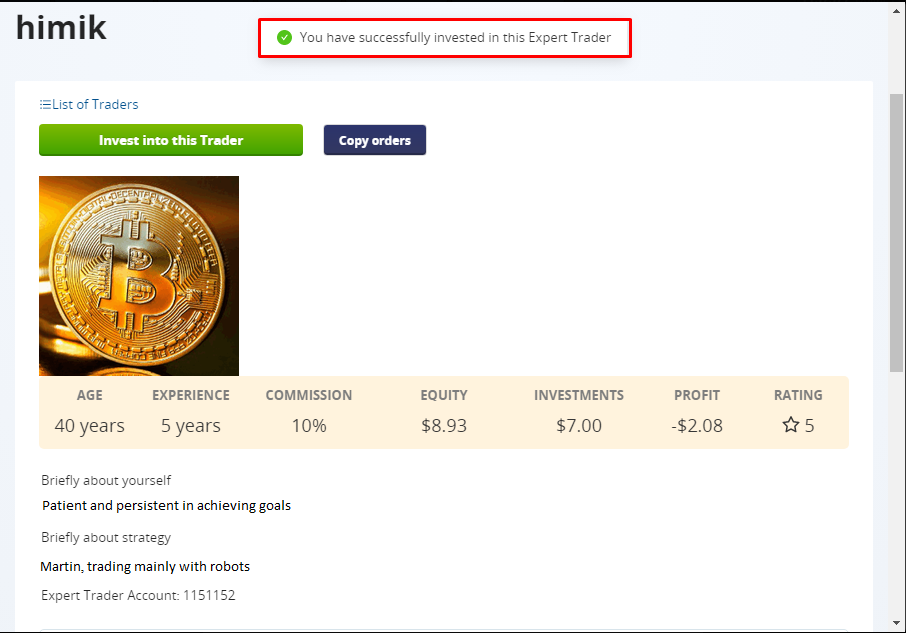 We wish you profits.