We are glad to present you an interesting strategy which doesn't have a name, but with help of which will be able to trade even a beginner. In trade it is better to use GBP/USD currency pair and M5 time period.
To trade on this strategy it is necessary:
1. To set the MACD indicator from the section "Oscillators"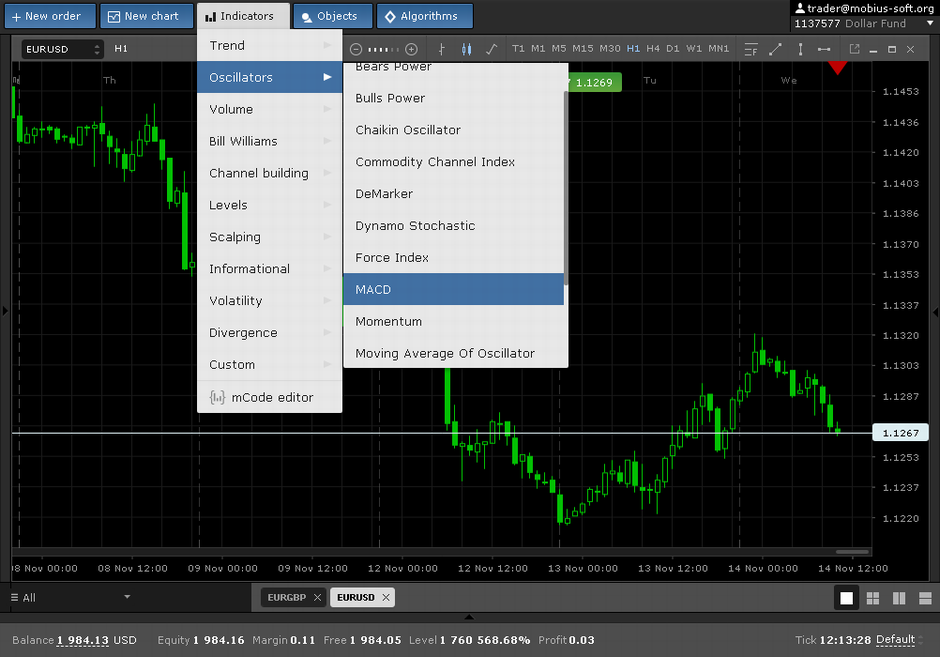 with settings 5, 8, 9.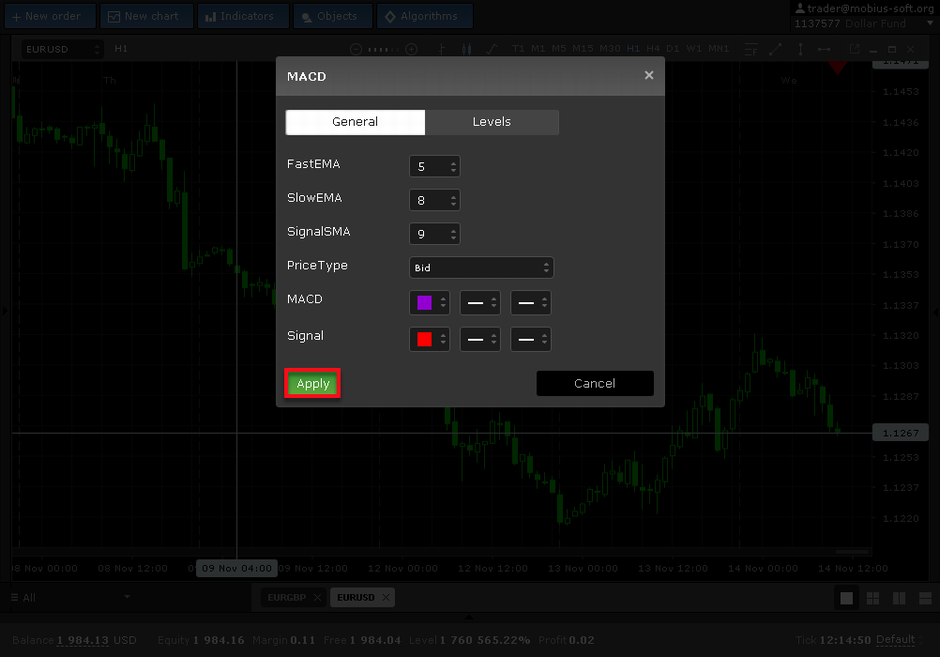 And it should look like that on the chart: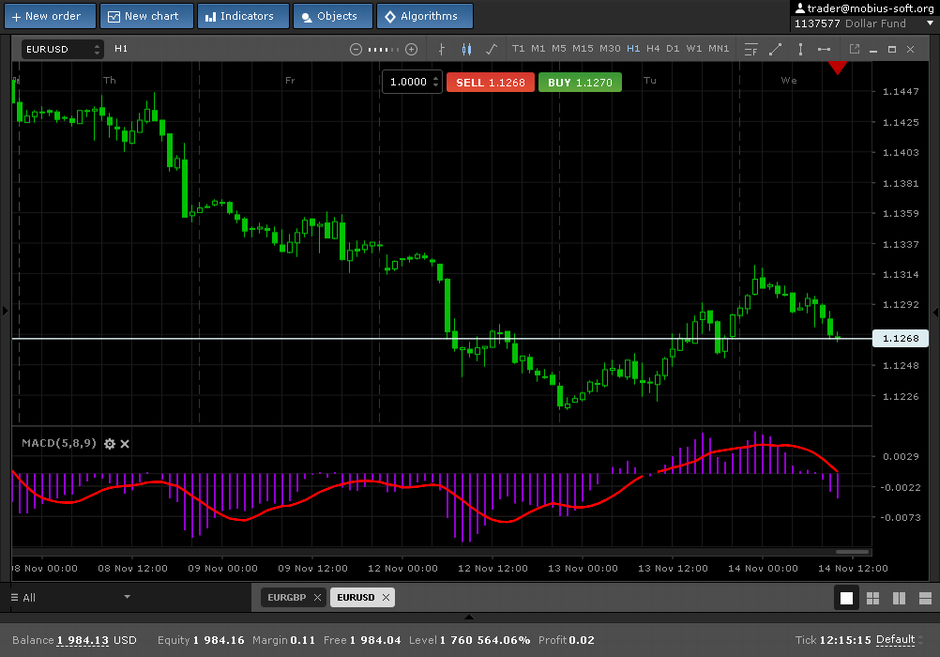 2.To install the indicator SMA from the section «Тrend»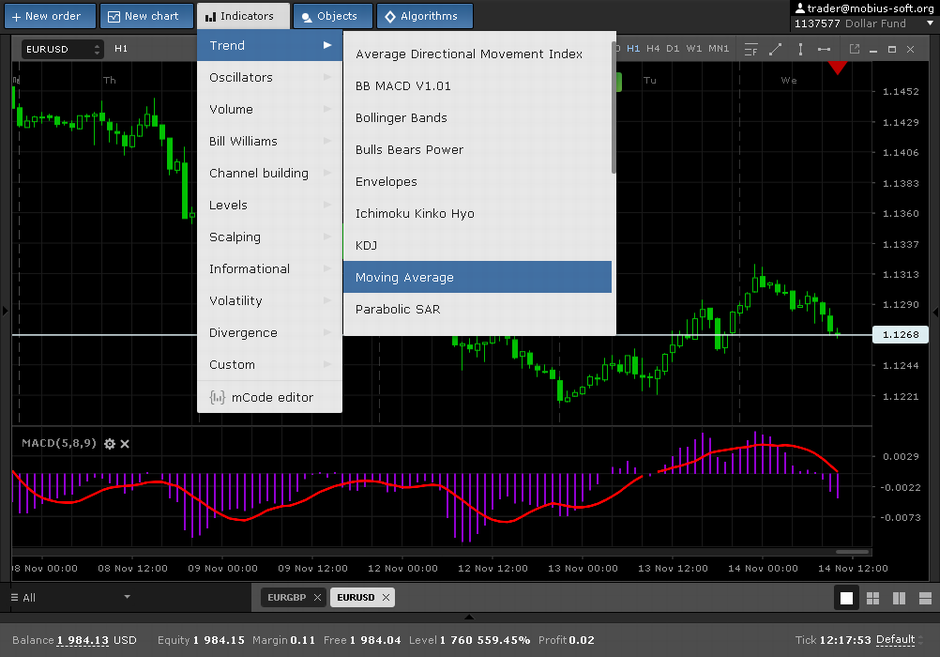 with a period 8.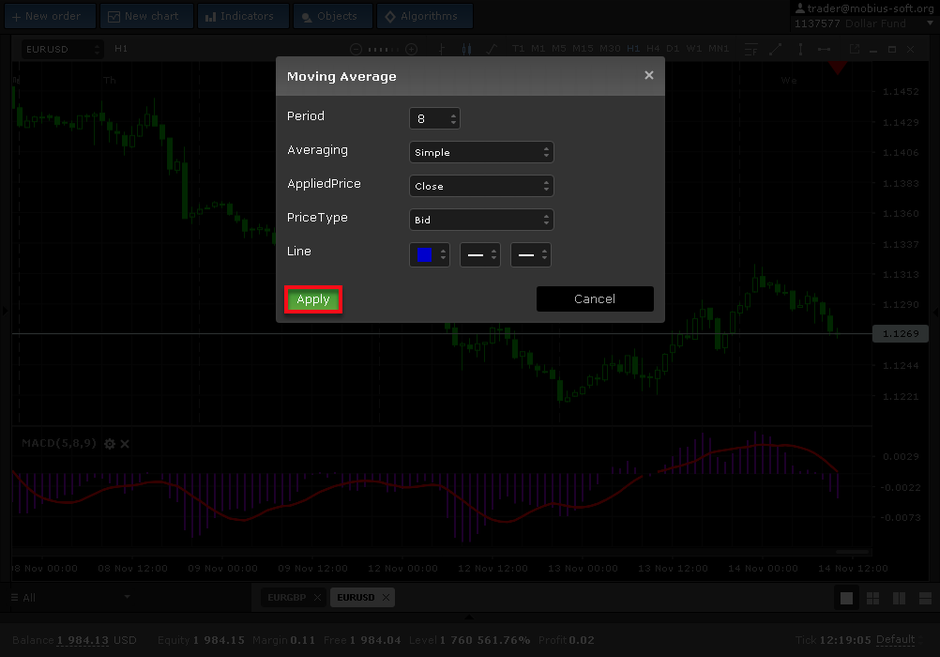 3.To install the indicator P.SAR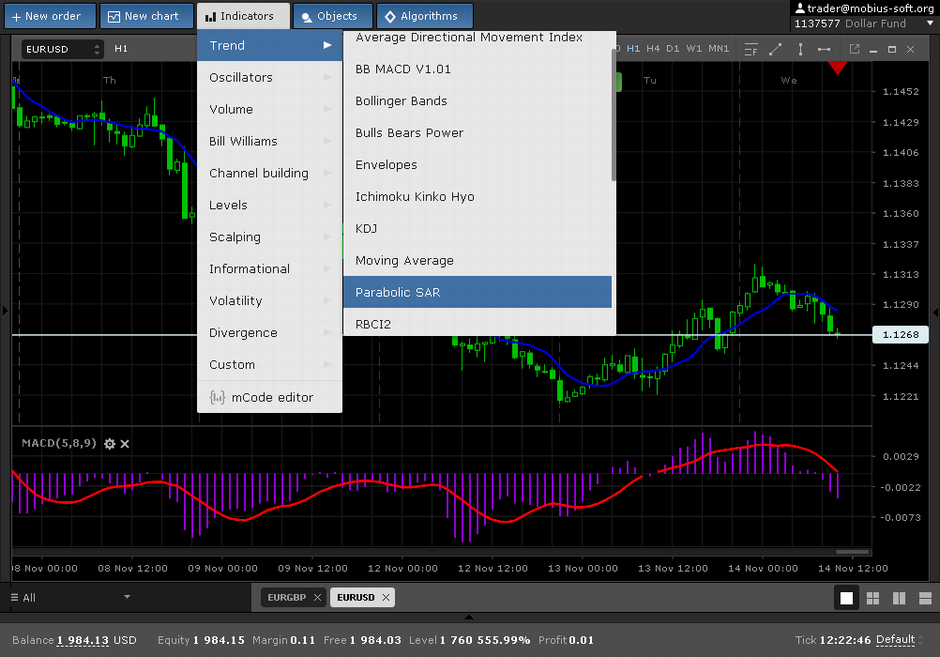 with settings 0,1 and 0,11.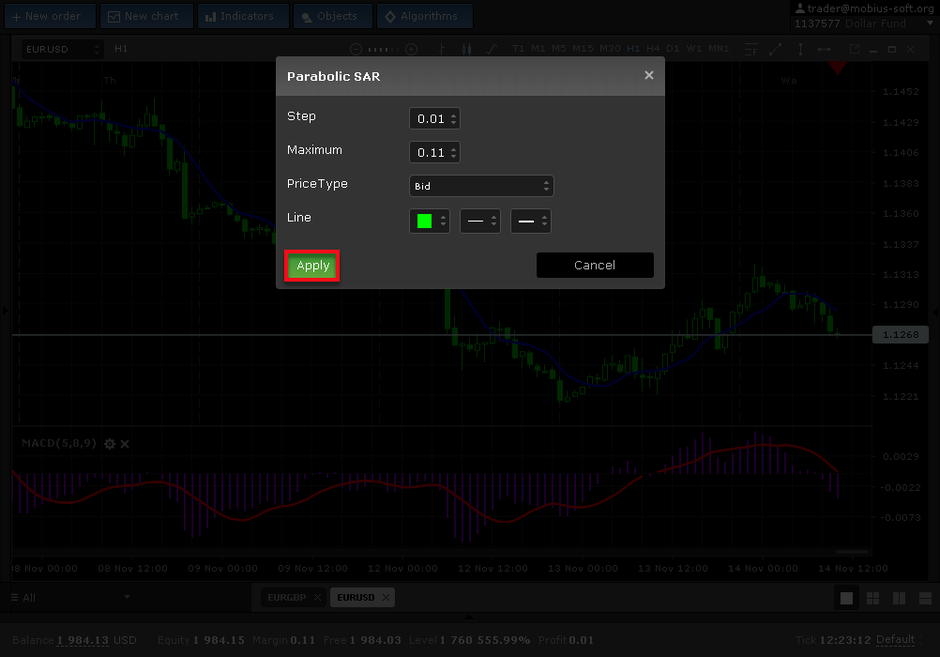 You should receive the same result as on the pic. bellow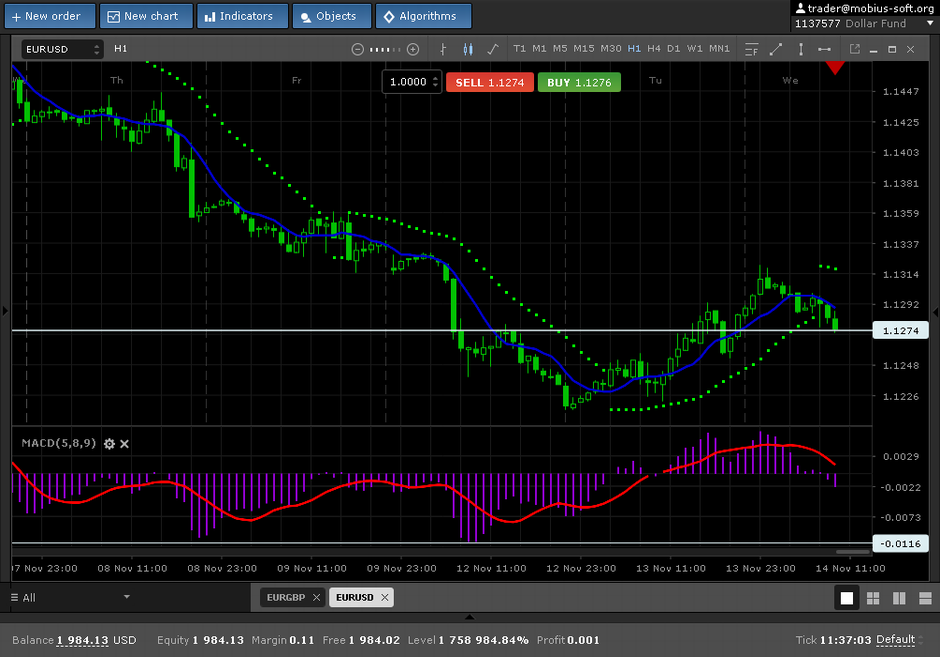 The necessary conditions for opening of the transaction for Sell:
1. It is necessary to wait that at least one candle or its big half were below our blue line.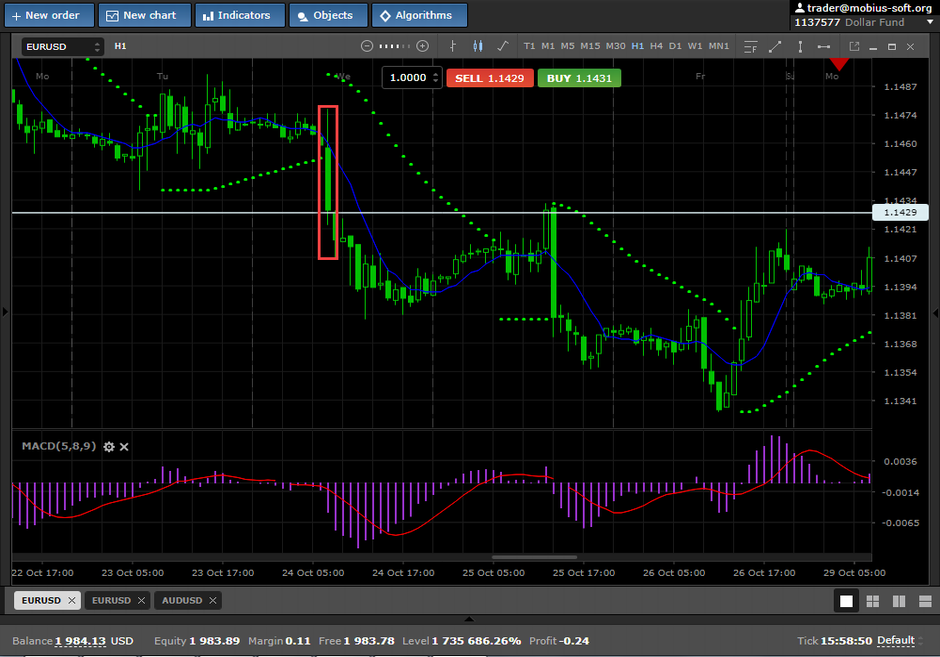 2.Points of P.SAR indicator shall be higher than price, as shown at the pic.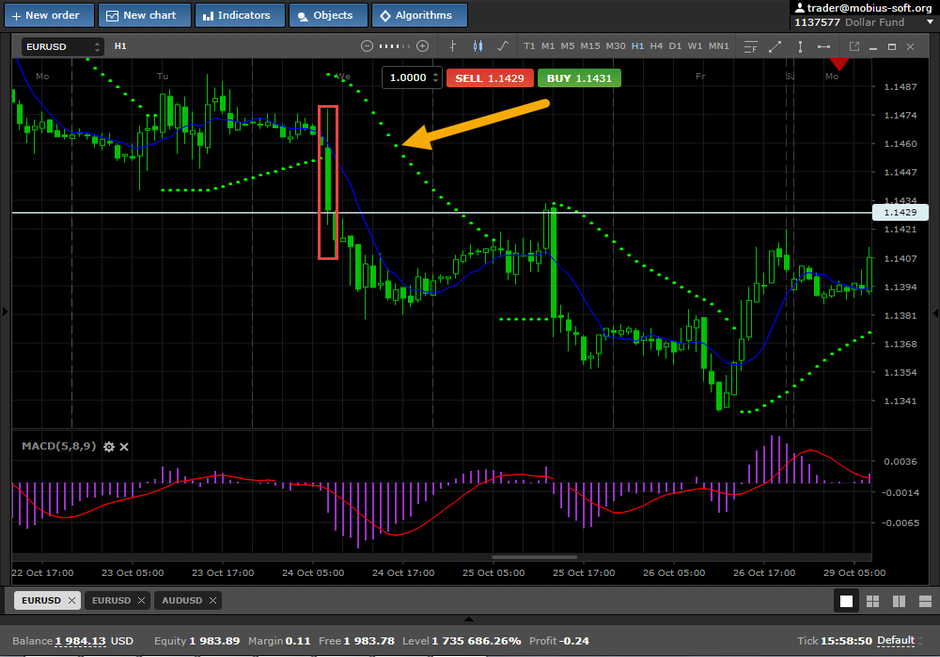 3.The histogram of MACD indicator shall be lower than a mark 0.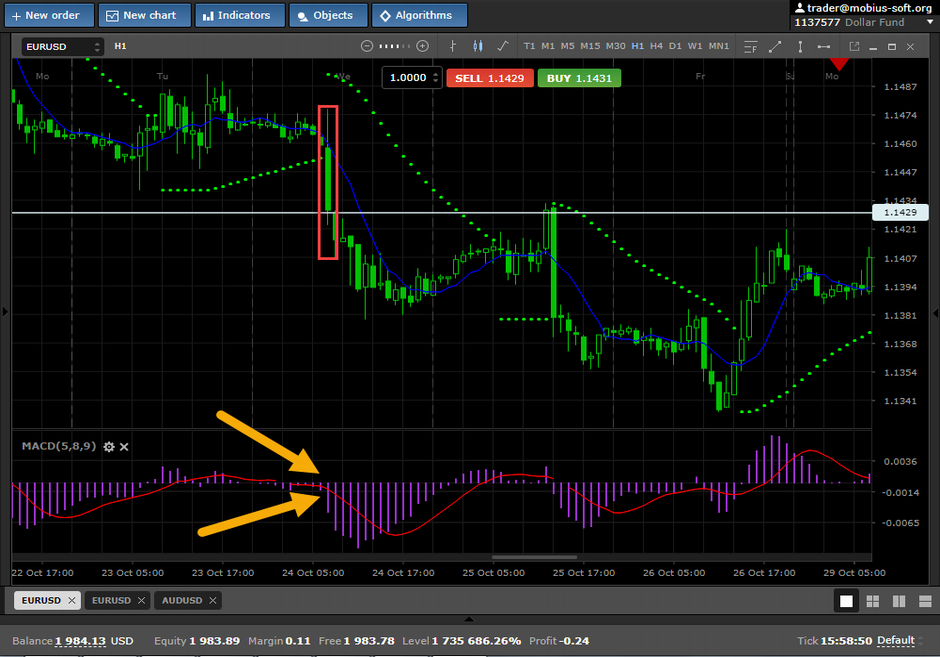 4.After accomplishment of all conditions it is possible to open the order with stop loss of 20-30 points.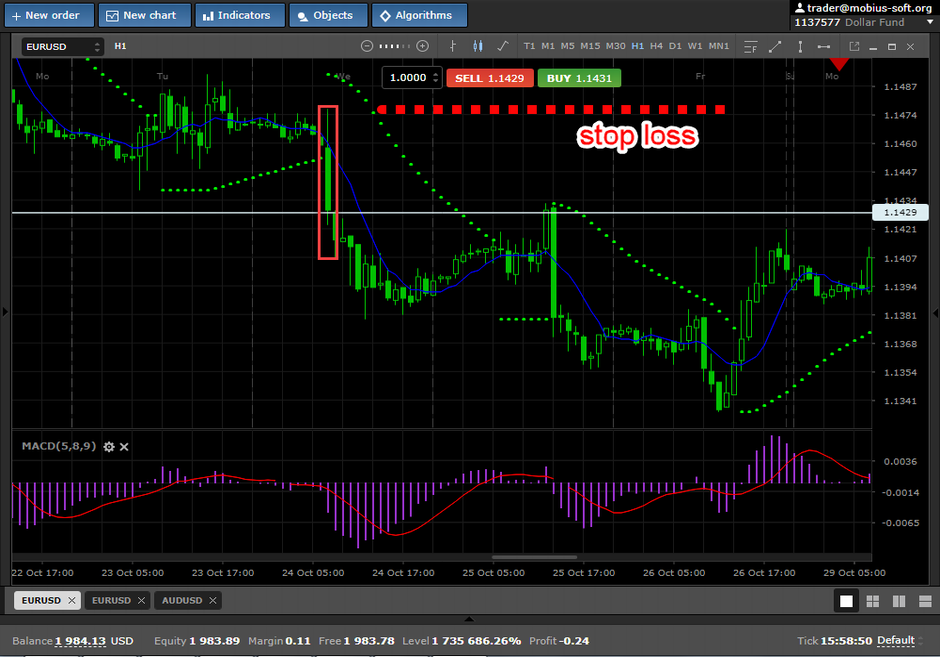 5. Instead of a take-profit we will expose traling stop and take the maximum profit from the market.
We wish you high profit!!!
It is possible to discuss this strategy at forum