It is the simplest system of trading at Forex, as a rule  beginners choose it as the main. It is simple, gives accurate signals on entrance but along with it cannot make essential profit. As we have already told, movings or as also called Moving Averages is the most widespread indicator for trade at Forex. 
First strategy. Let's expose at the chart the Moving average which can be found in the section - Indicators -Trend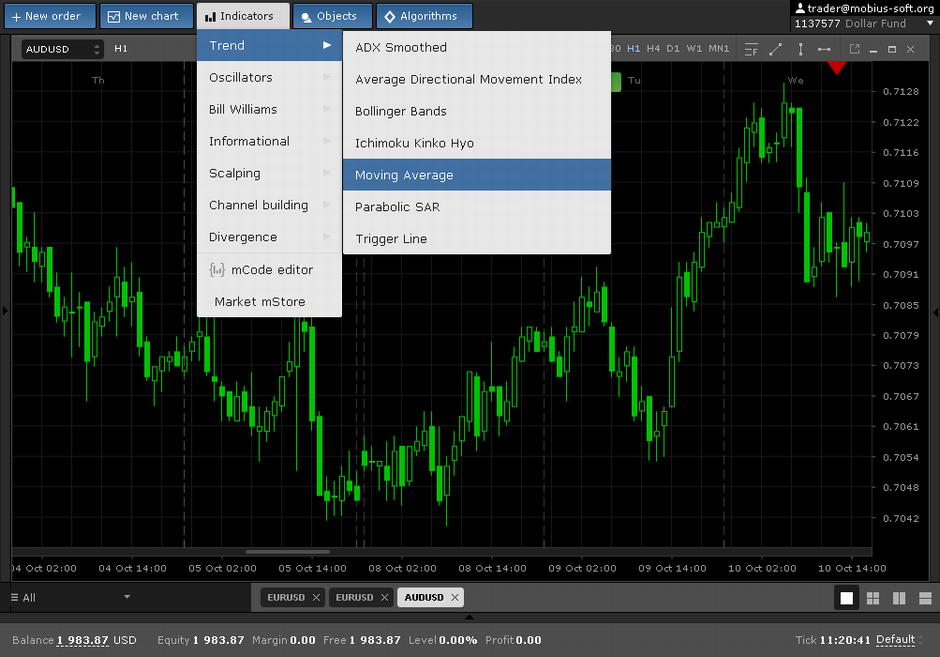 with a big period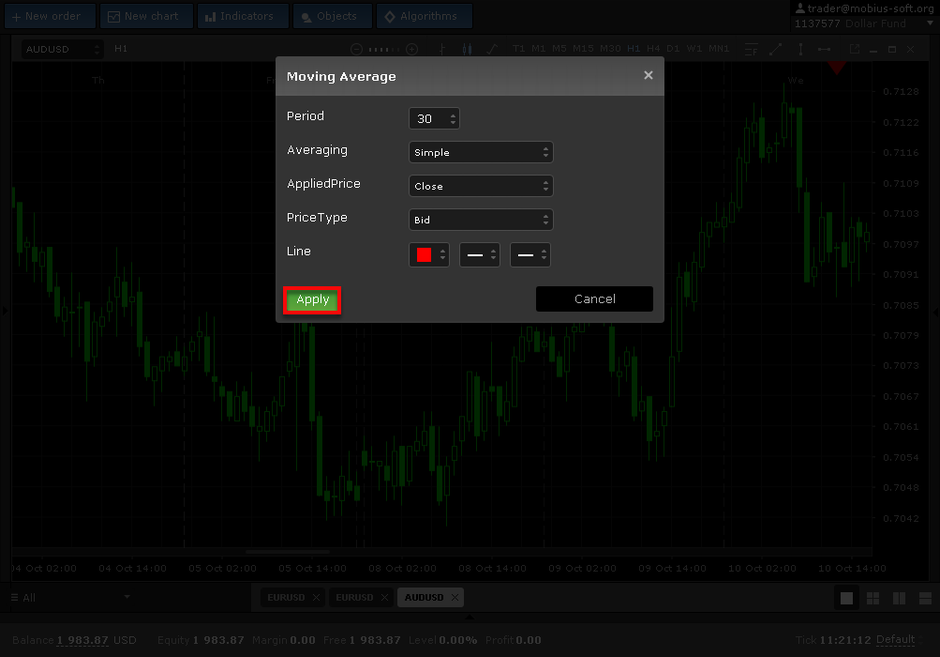 We will call a bull trend a situation at which the price is higher than average.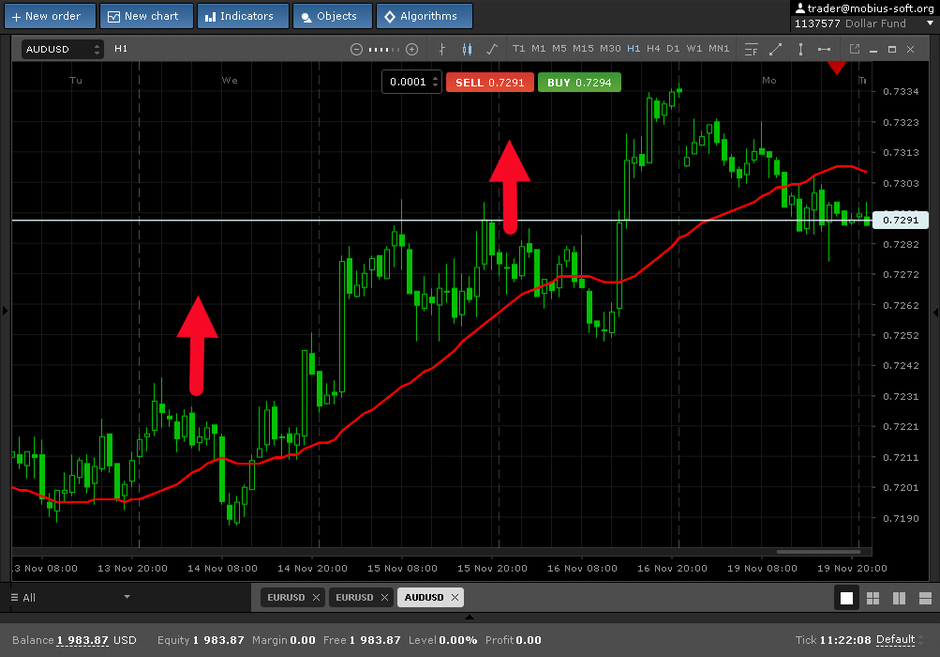 Bear when the price is lower than average.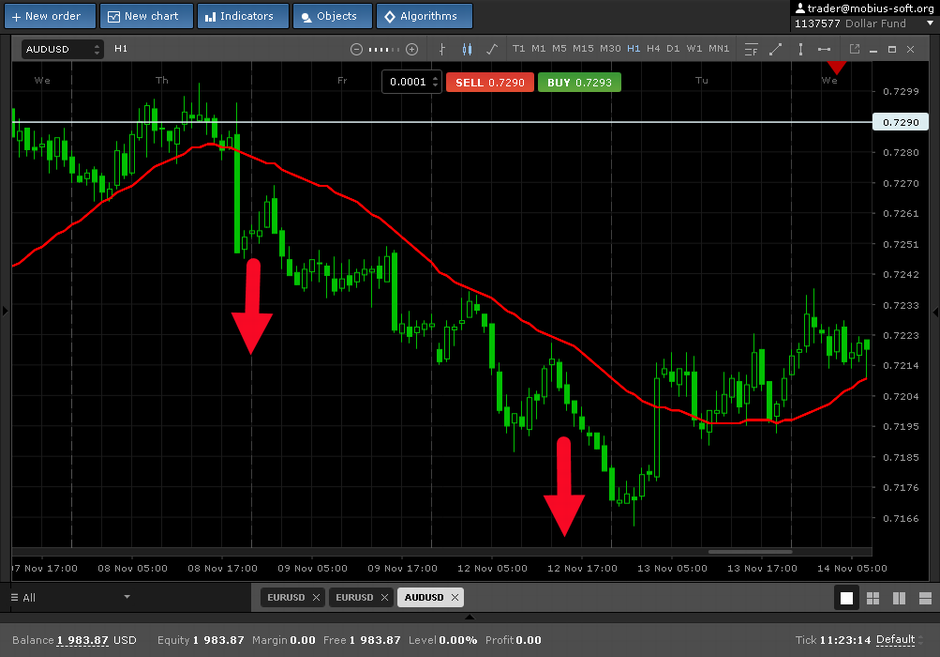 Respectively, the signal on Buy is a crossing of the price and the average line from Down up.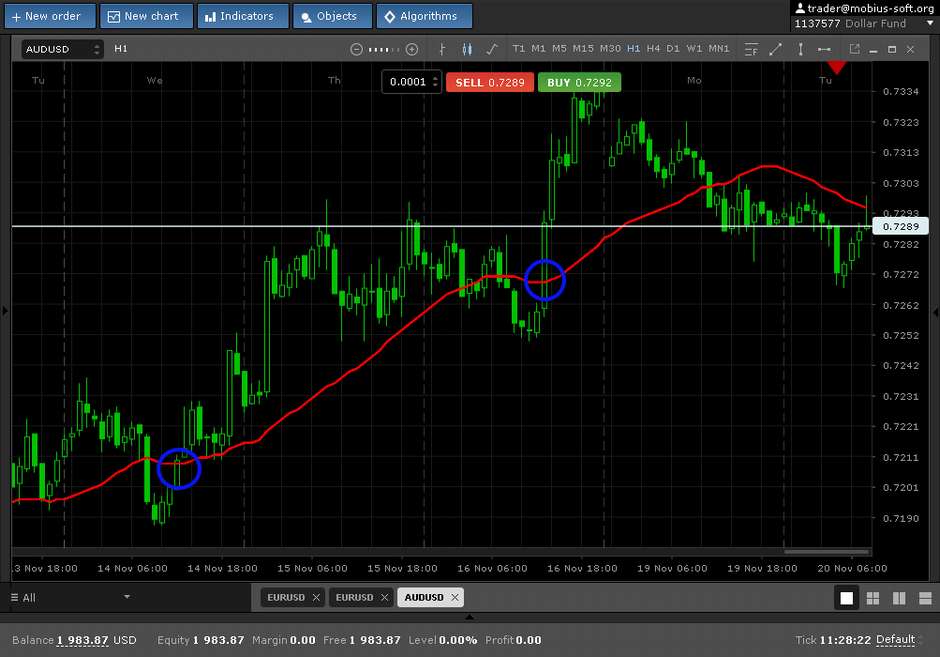 Signal for sale or a turn is crossing at the price of the average line from top to down.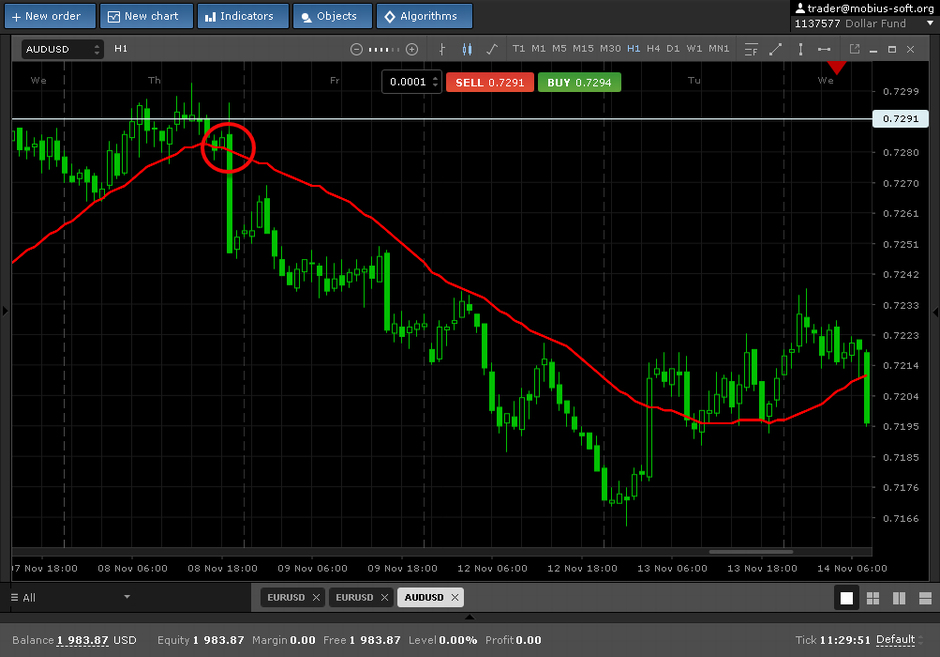 You see the moments of Sell and Buy at the chart. 
Second strategy. Let's consider the following strategy which is in fact the simplified first. Here we add on the chart one more Moving Average with different period. 
We open the transaction up when Moving Average with the smaller period of averaging crosses other Moving Average with a big period of averaging from below up.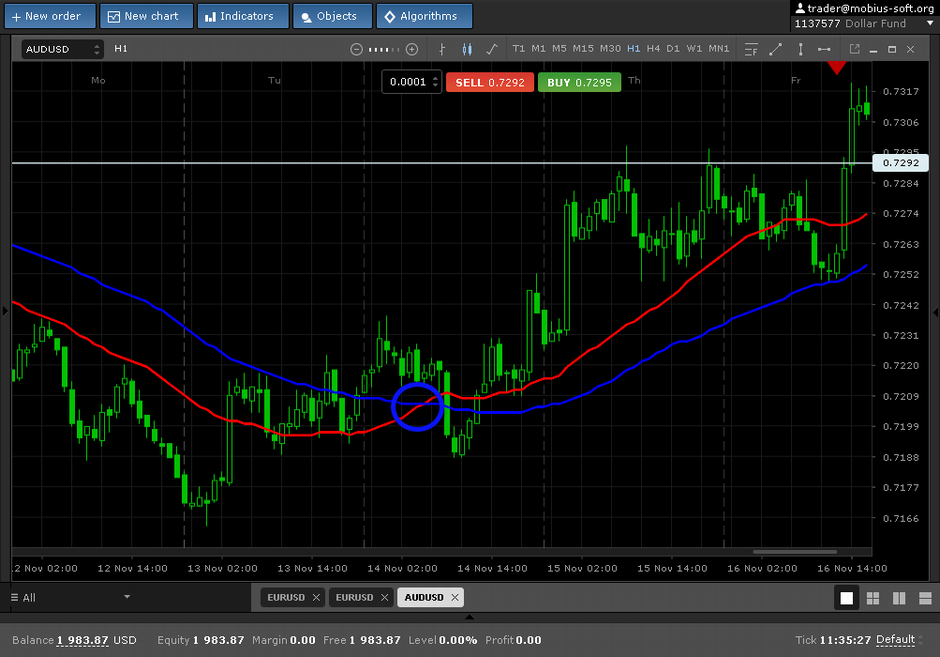 If it crosses the second Moving Average from top to down, then we sell a currency pair.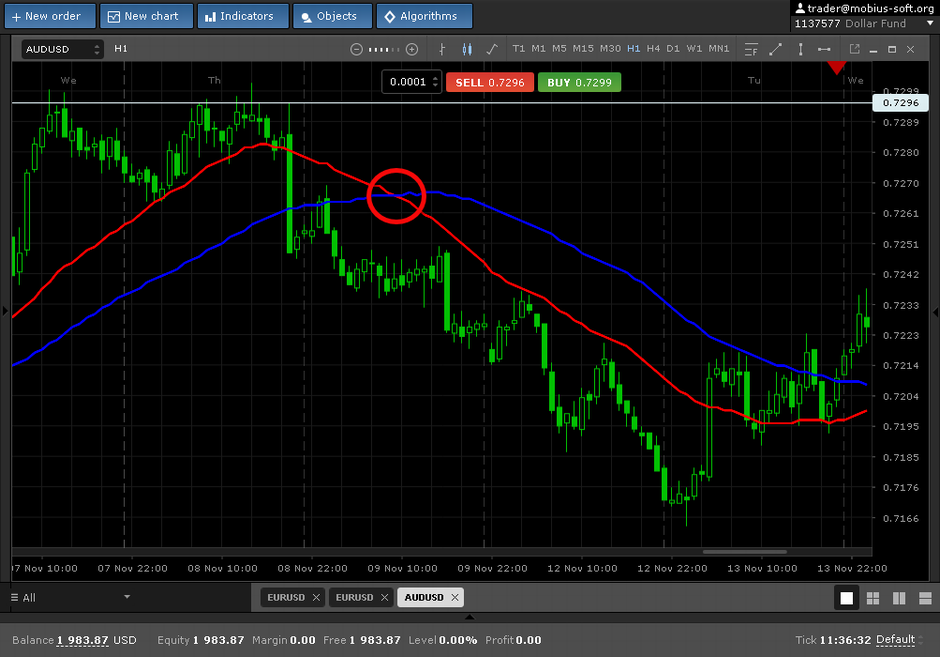 In other words, instead of crossing of the price with long-period Moving Average, we use for this Moving Average with the short period. You can see the moments of Sell and Buy at the charts. 
It is also possible to see that the second strategy gives a big delay in comparison with the first strategy.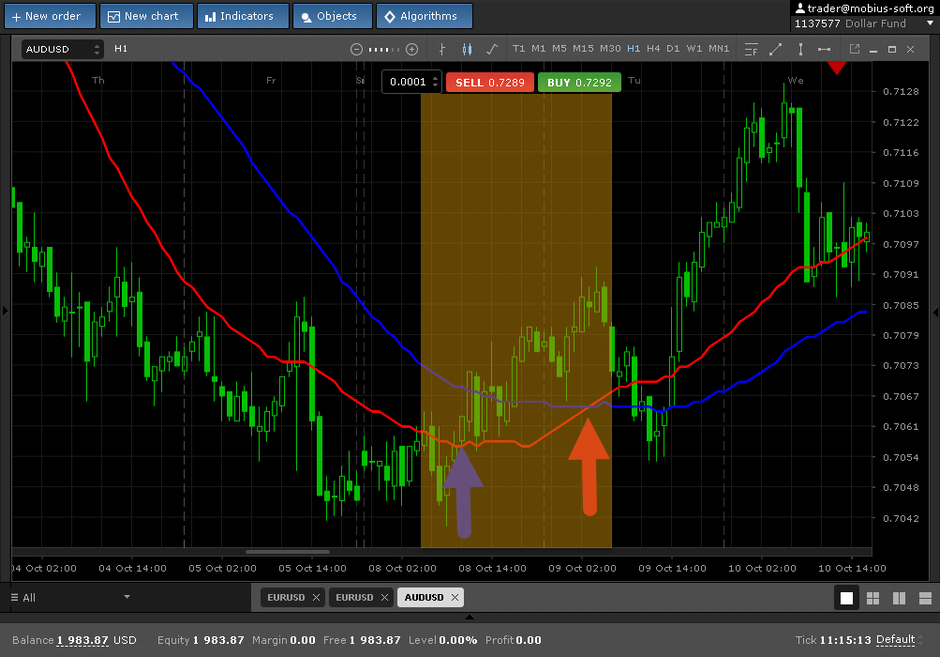 We wish you high profit.
It is possible to discuss this strategy at forum