We represent to your attention the strategy called Advers's Tactics. 
The idea of system consists in drawing of lines which will be in the future borders of movements.  
First of all we should mark the local peak. We assume a turn. Also we set number 1. 
In some time the price began to grow and then we look for a new local minimum or maximum, or the price was corrected and gave one more peak below. This was a beginning of work. We set number 2 and 3. 
After that, we draw one line and wait for kickback.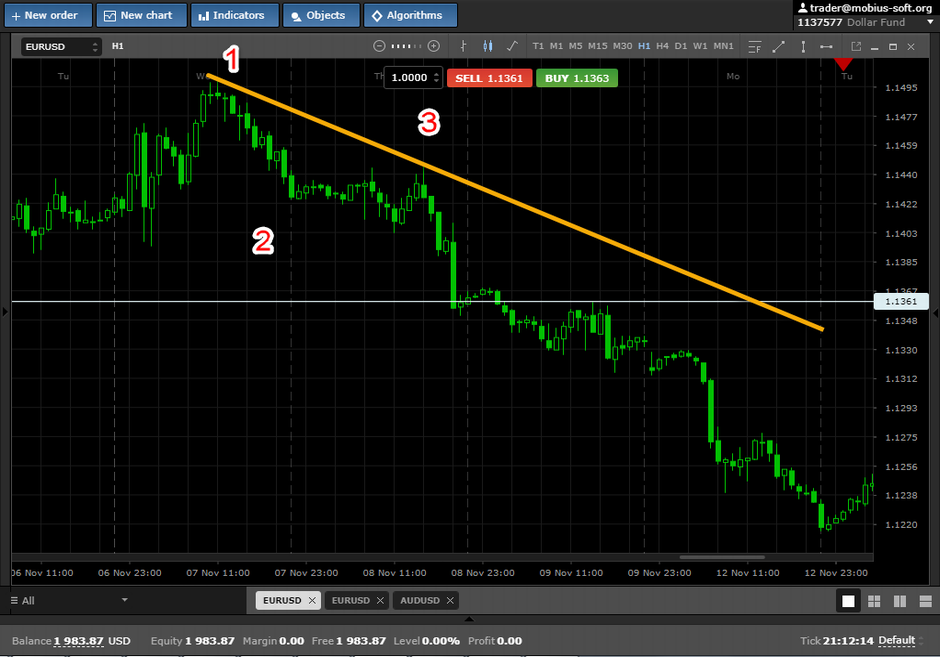 If it did not happen, then we again look for a new minimum or a maximum. If there was a kickback, we can set a number 4 and draw the second line.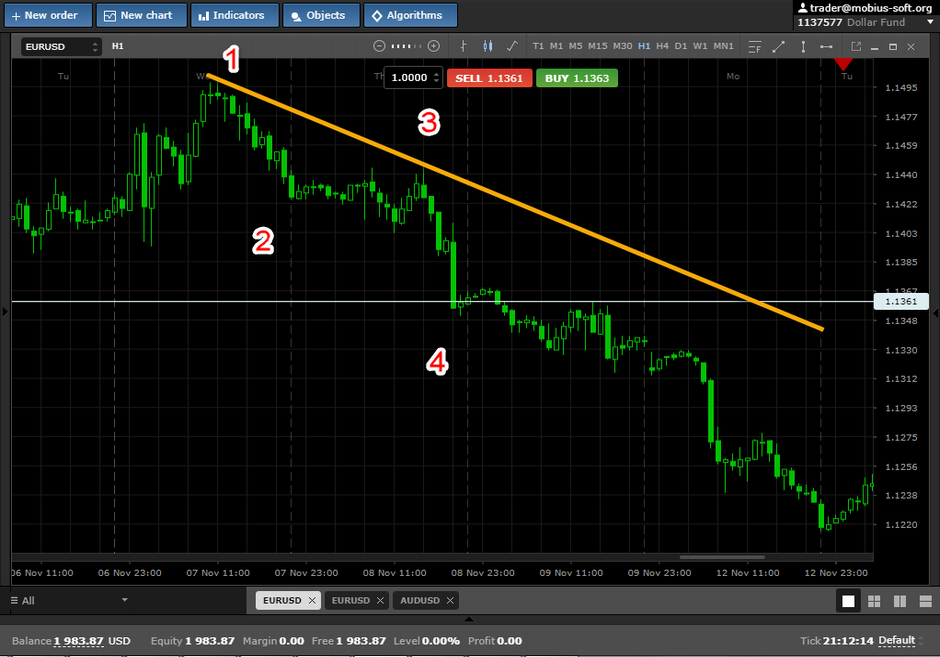 We received the channel of the price and assume the movement exactly in this channel.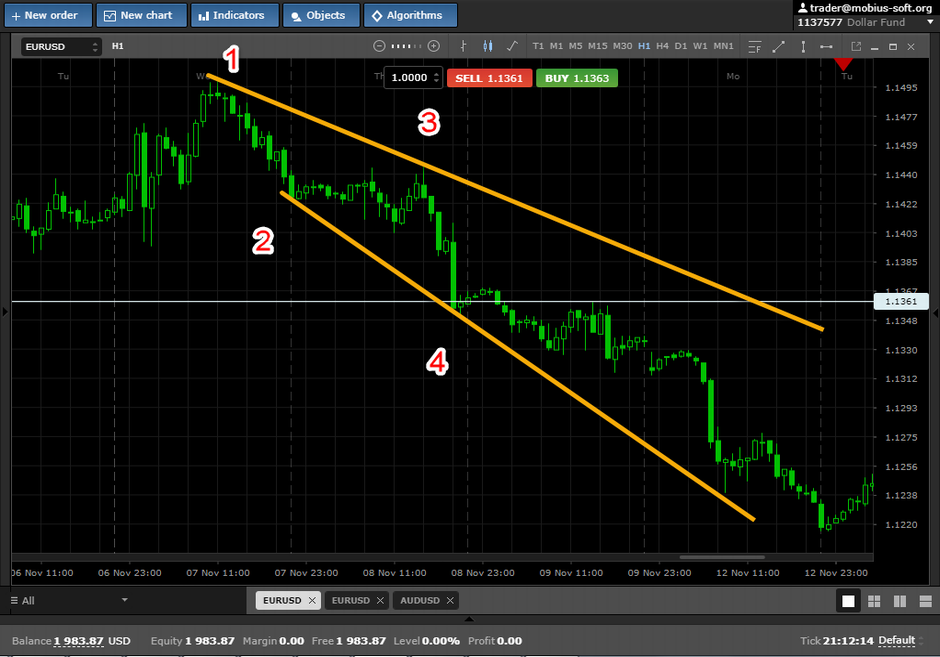 I.e. now we have lines of support and resistance.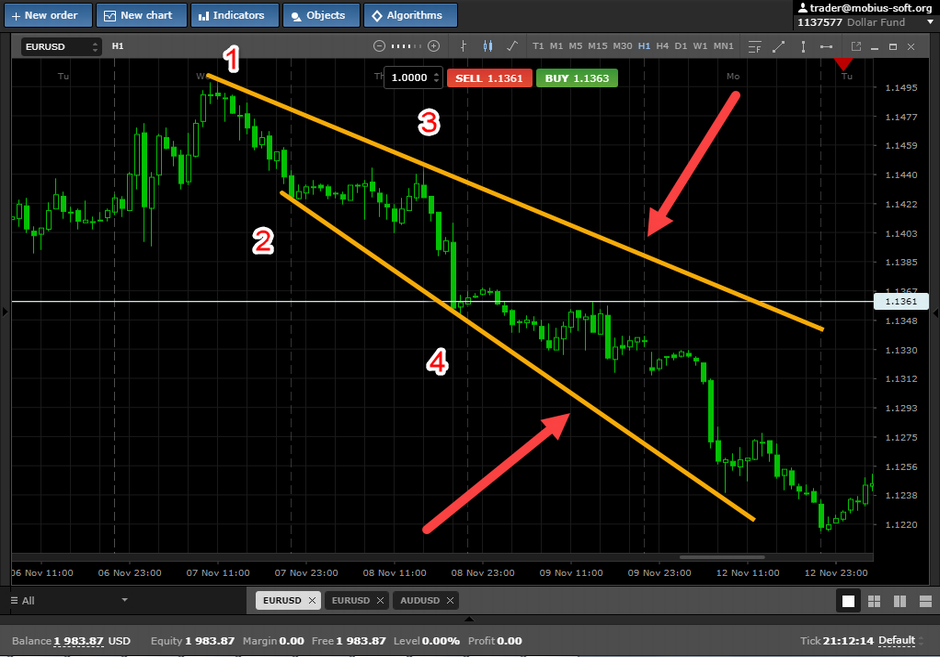 Professionally using this system it is possible to achieve  successes in trading. However, we do not advise it for beginners because of complexity of creation and big difficulty.
We wish you success!
It is possible to discuss this strategy at forum