To open an order in the Mobius Trader 7 program, click on the "New Order" tab and select BUY or SELL, depending on which direction you want to trade.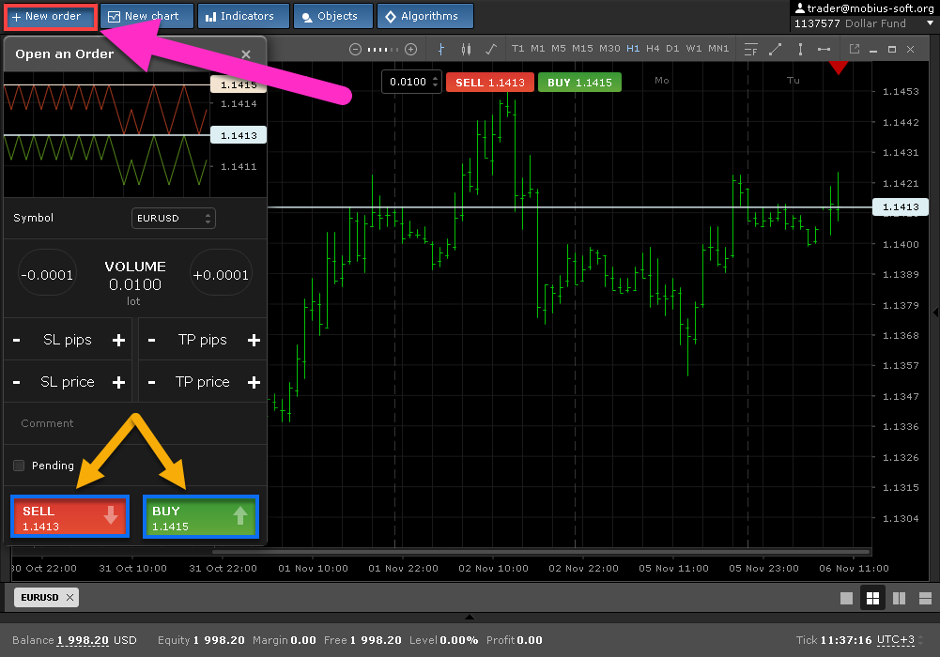 To place a pending order, check the box next to the word "Pending".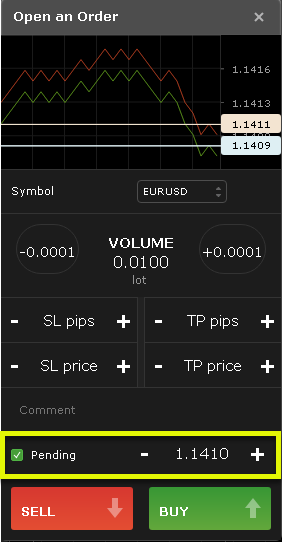 In a pending order, the trader can set:
- currency pair;
- transaction volume in lots;
- the size of SL and TP in points;
- comment on the transaction;
- the price at which the order will have to work.
The type of pending order is determined automatically based on the price from opening to the current market situation.
After the next update of the Mobius Trader 7 terminal, you can now adjust the volume with the slider. To adjust the minimum or maximum volume of an order before opening, you need to go to click on the New order tab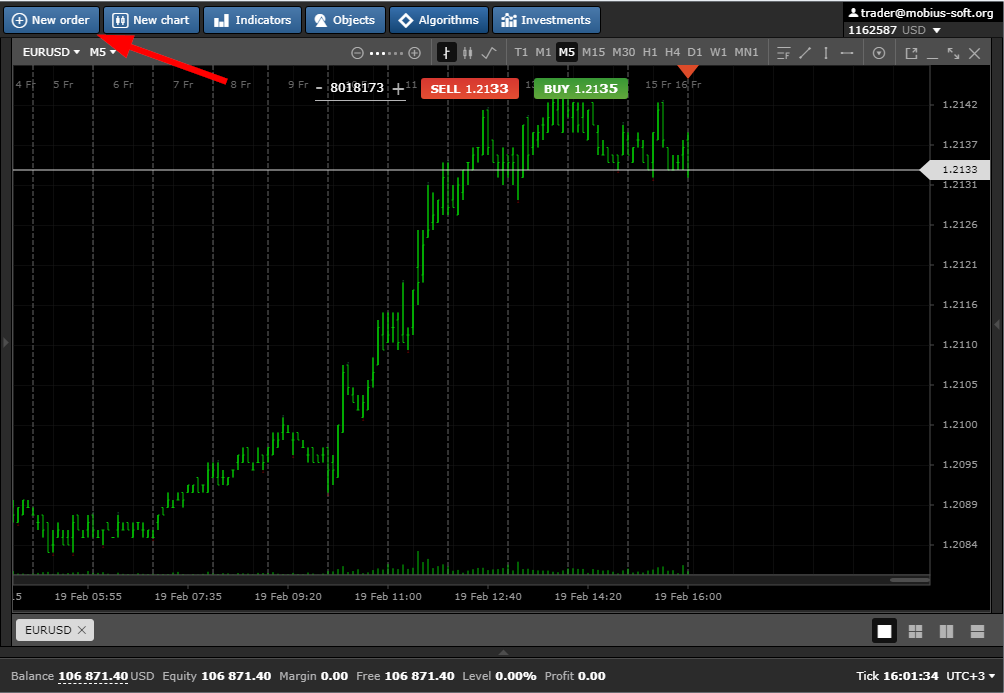 and in the new order window, you can immediately see a slider that you can drag from the minimum to the maximum volume for this instrument for your deposit.
You should take into account that if you have already opened an order, for example, to buy, then you can open the next order for sale more than for a buy.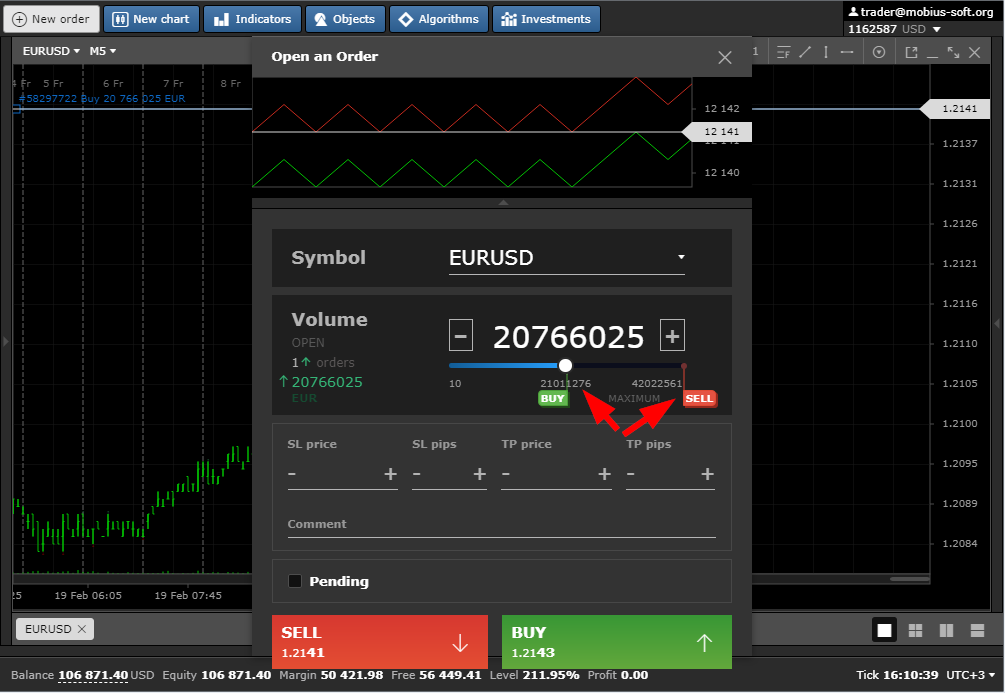 This is due to locking (opening orders in different directions). And when you move the slider more than the maximum size, the Buy tab will become inactive, as shown in the picture below.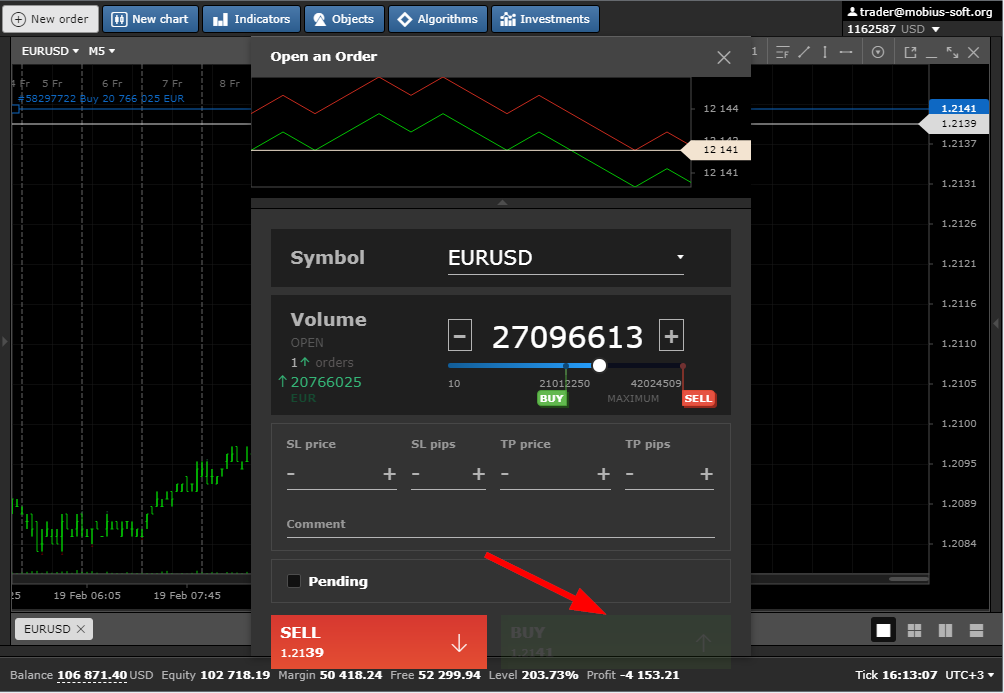 This function can be used in any case for convenience and see the order with what volume you can still open. We wish you profits.