The Mobius Trader 7 terminal now has a unique opportunity to control the visibility of tick volumes on the chart. To add a scale of tick volumes, you need to go to the terminal and right-click on any place on the chart.
You will see a window in which you need to select VISIBILITY - TICK VOLUME, as shown in the figure below.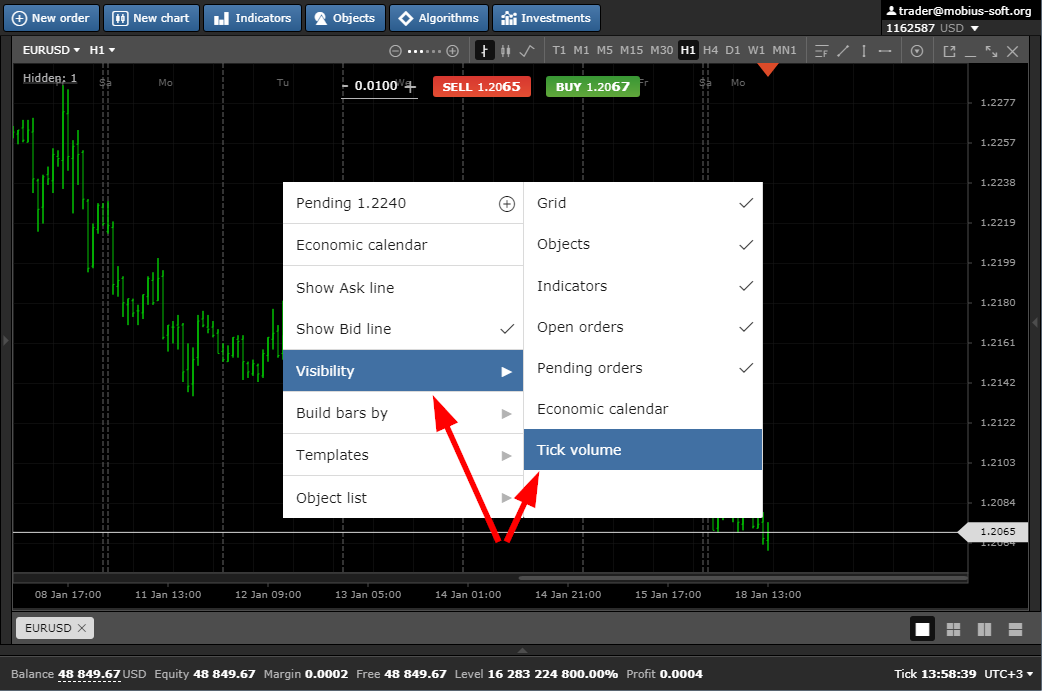 After clicking, you should see a tick volume scale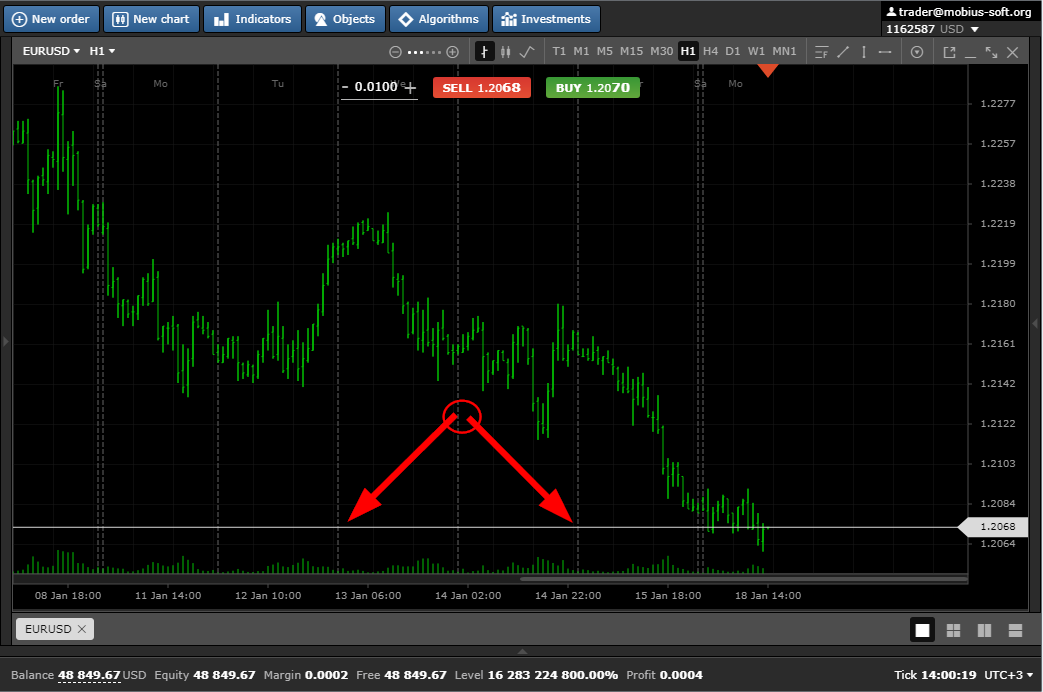 This histogram can be used for various analysis methods and can be easily interpreted into trading systems and strategies. We wish you Profits!