After updating the Mobius Trader 7 terminal, you now have the opportunity to trade both in dollars and in cents. To change your account balance from dollars to cents, you need to click on the settings button in the right side panel of the terminal, as shown in the figure below.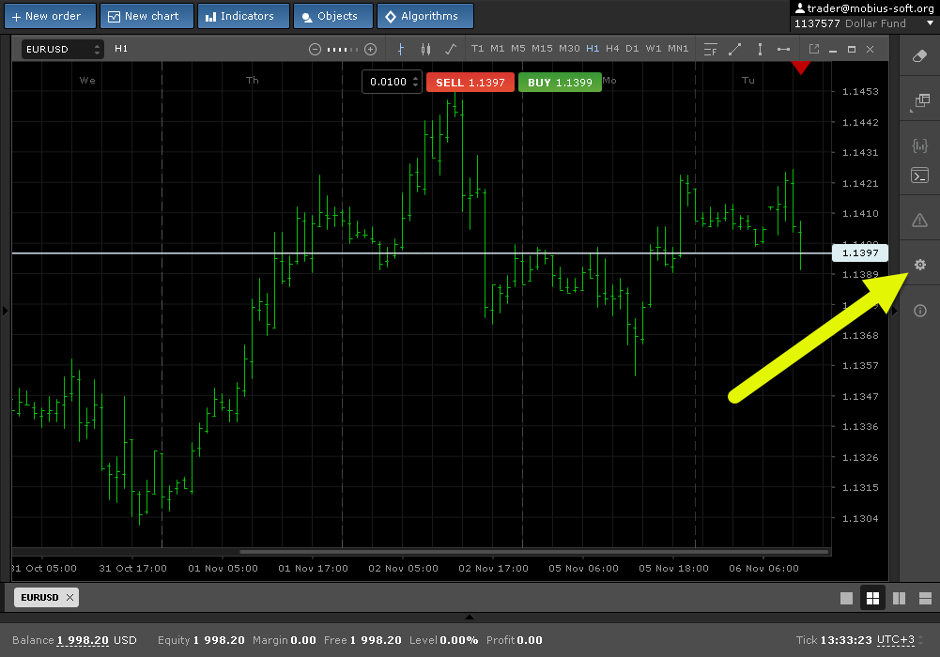 After clicking you should see this window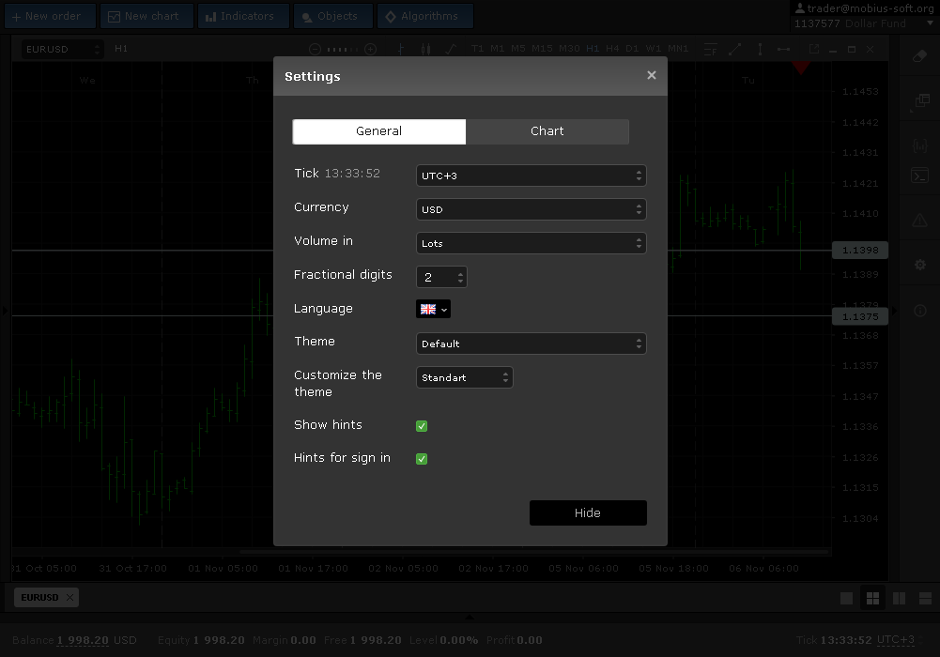 in which you can choose in which currency your account balance will be displayed. USD - the account will be displayed in dollars
USDCent - display of account balance in cents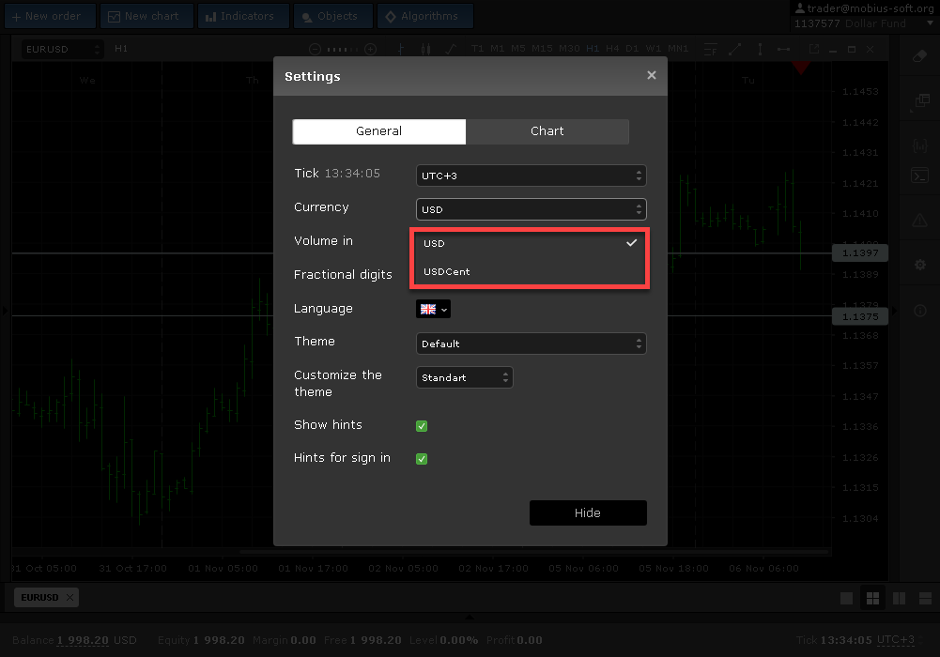 In our case, we switch to the cent balance, and as you can see in the picture below from $ 9985, our balance has changed to 998 512.47 cents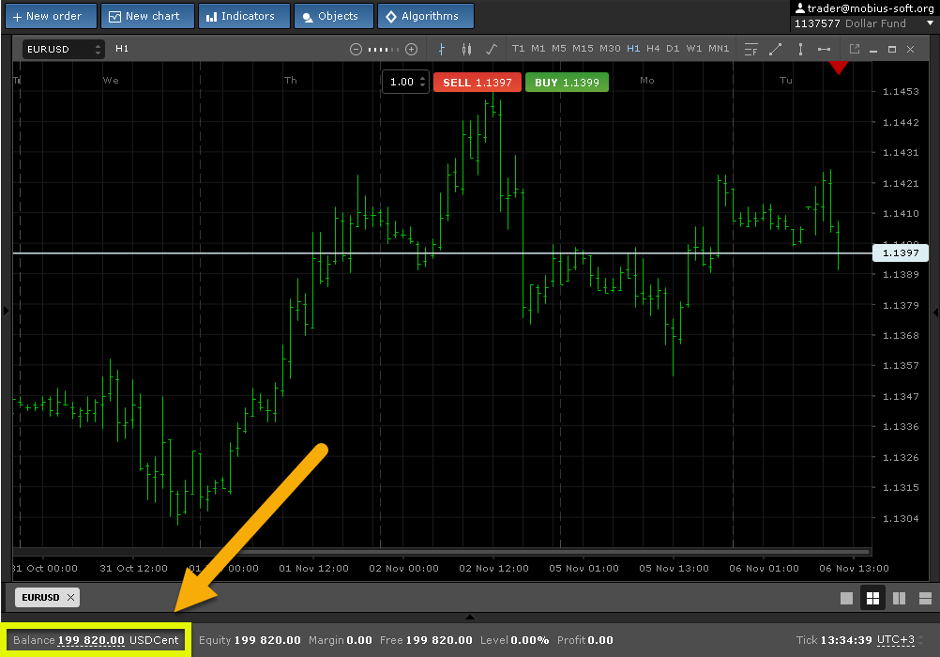 We wish you profits !!!