For authorization in the Mobius Trade 7 terminal, you need to enter the email address to which the account was registered in the "Login" field,
and in the "Password" window, enter the password for the account.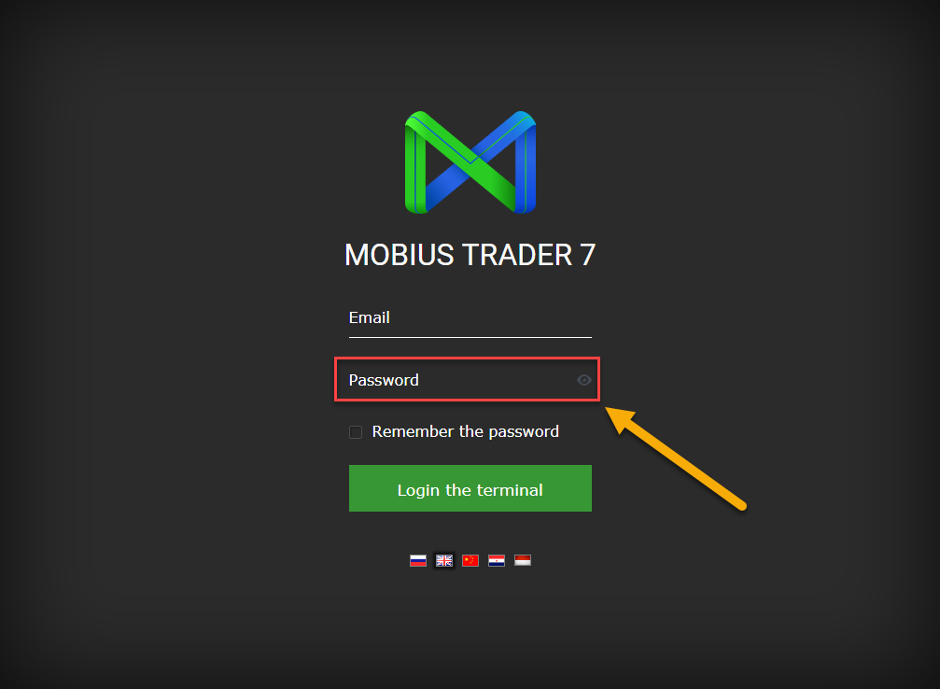 Also, if you do not want to enter your login and password every time, you can check the box "Remember password".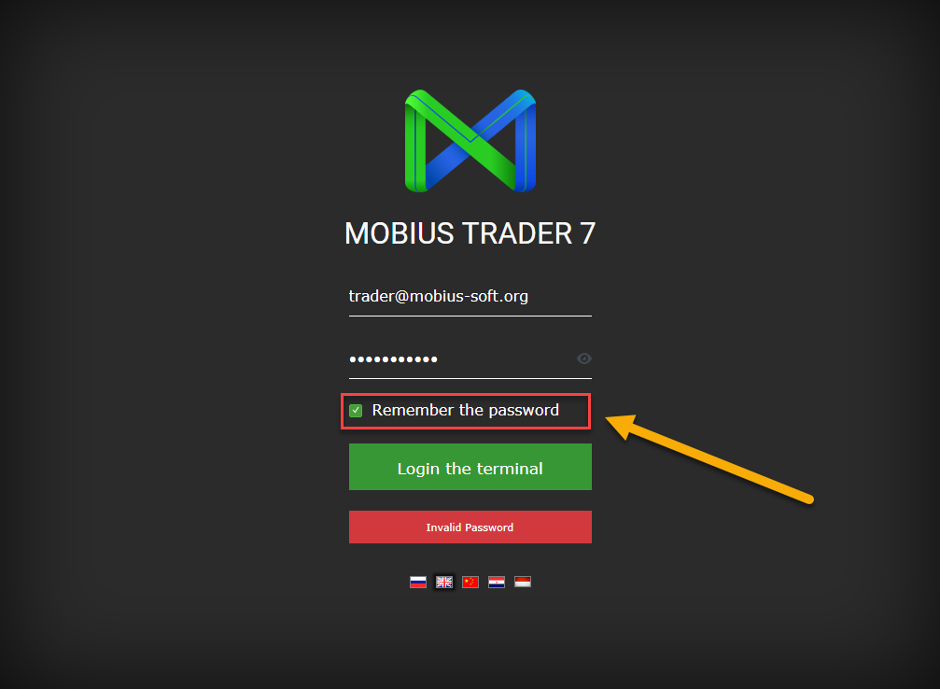 If after entering the account number and password, the red tab "Invalid login" or "Invalid password" is issued to you, you must verify that the entry is correct.
After entering the required fields correctly, you need to click on the "Enter the terminal" tab and such a window will appear in front of you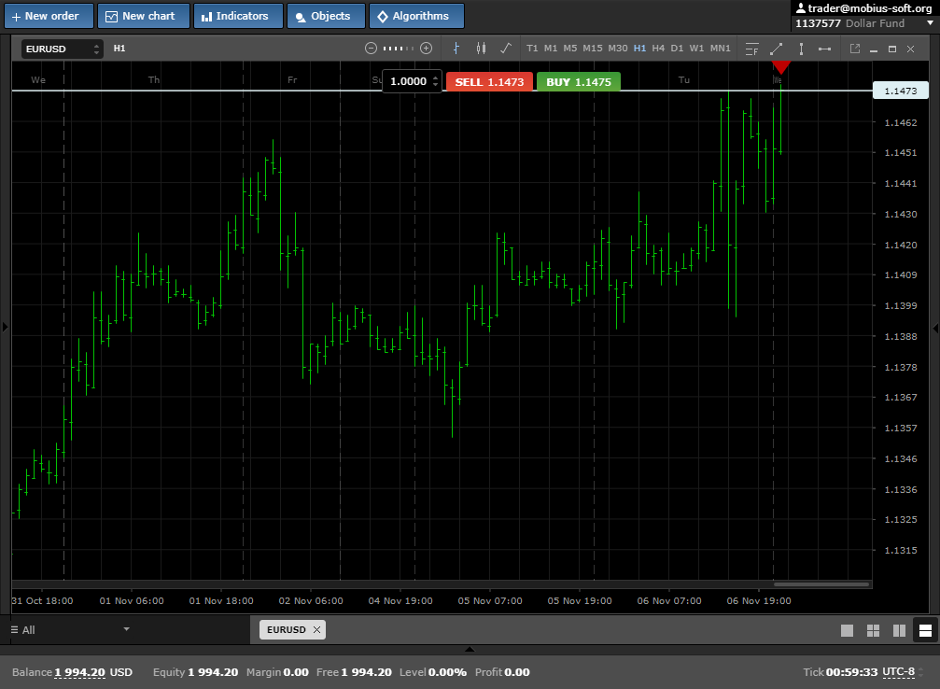 We wish you success!