We are glad to provide you the ADX Smoothed indicator which is a simplified version of the popular ADX indicator. It is placed in the section Indicators - Trend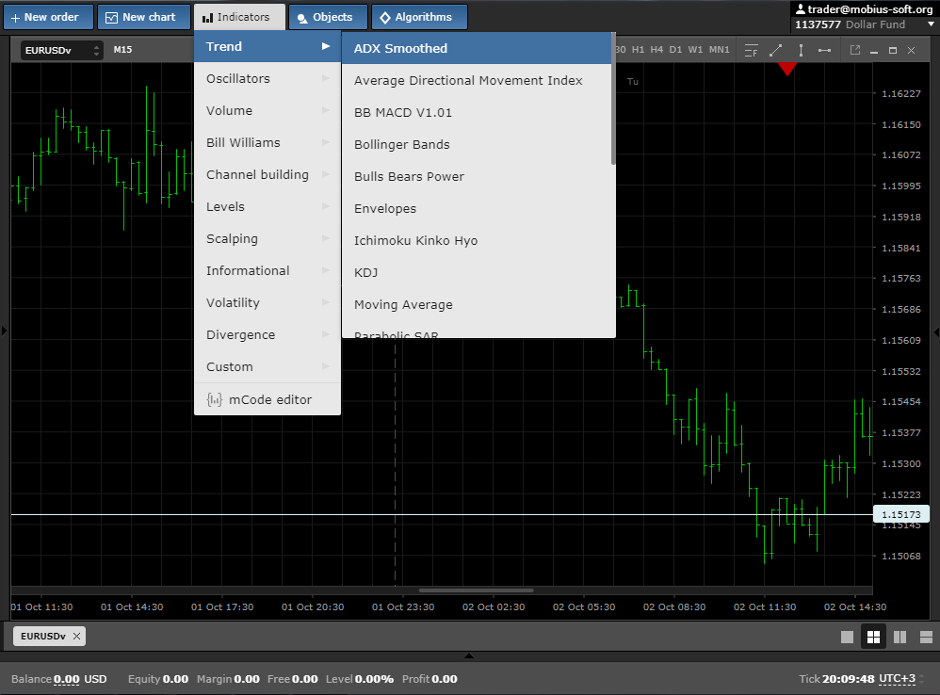 at the chart of price it looks as following: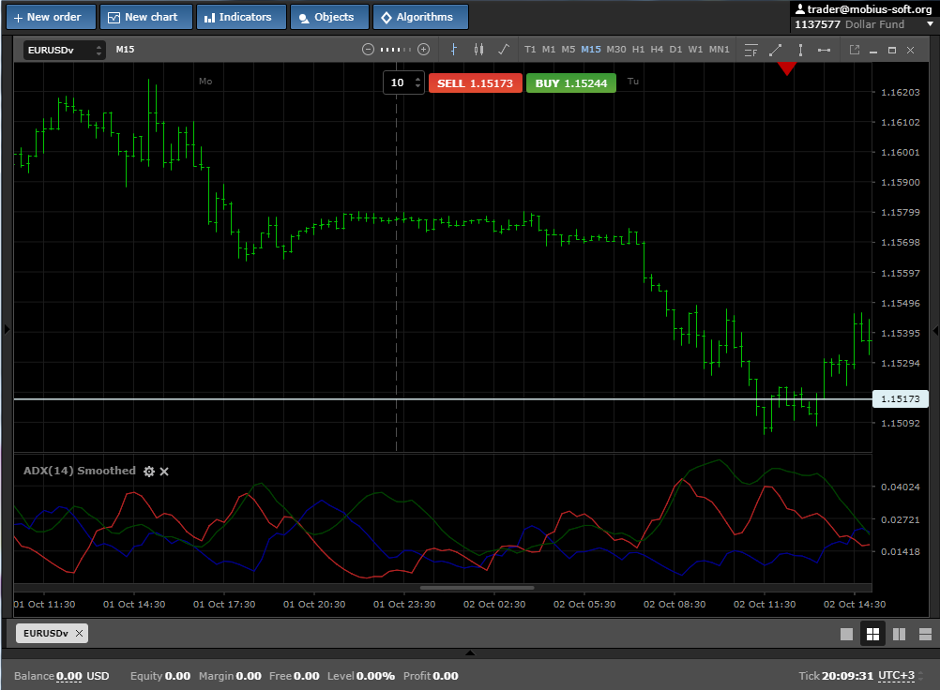 Settings of indicator: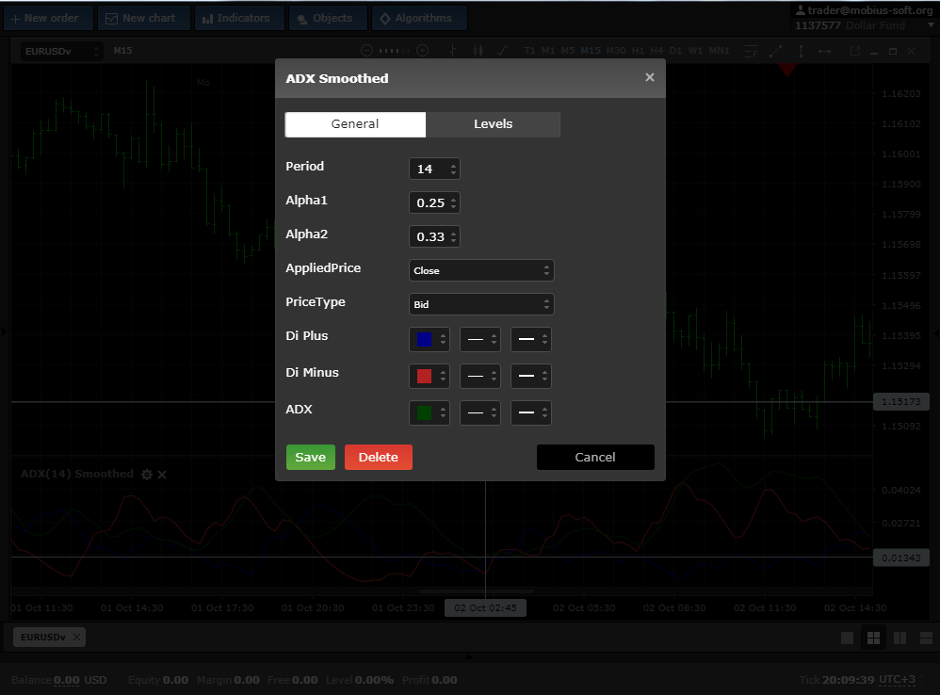 per – ADX period
alpha1 – the first coefficient of smoothing;
alpha2 – the second coefficient of smoothing;
Price Type – the price which is used in calculations of the indicator:
0 – close (closing price),
1 – open (opening price),
2 – high (maximum price),
3 – low (minimum price),
4 – median (HL/2),
5 – typical (HLC/3),
6 – weighted (HLCC/4).
On this indicator it is possible to buy when all lines rose higher than the level 25 and to sell when they cross this level from top to down, as shown at the pic below.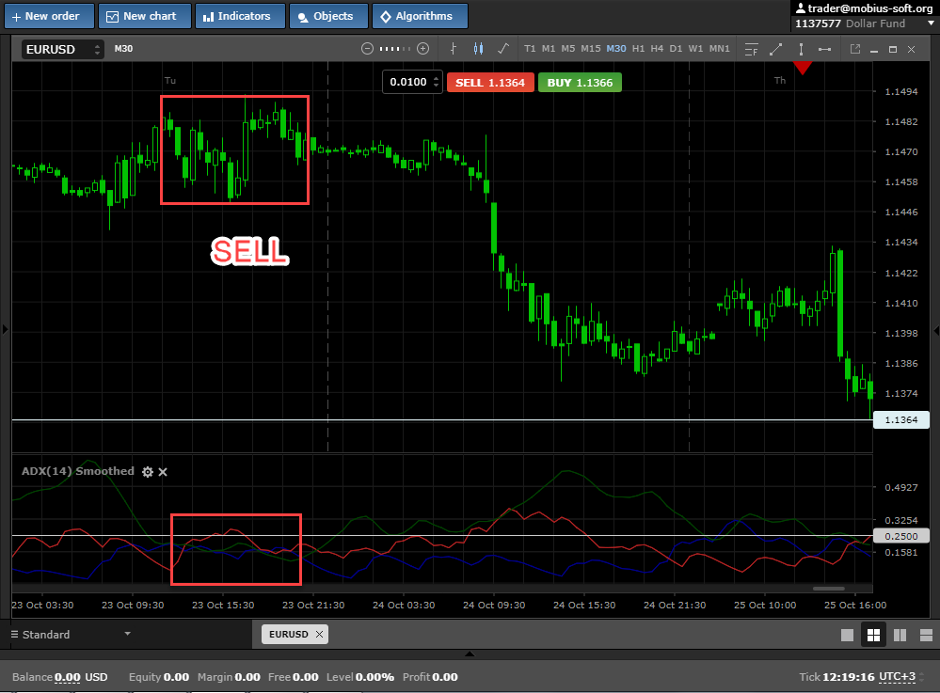 We wish you high profit!