In this overview we would like to tell about the Chaikin Oscillator indicator which can be obsered as the copy of popular MACD, but only the indications it takes not from the price chart, but from Accumulation/Distribution indicator. It is placed in the section Indicators - Oscillators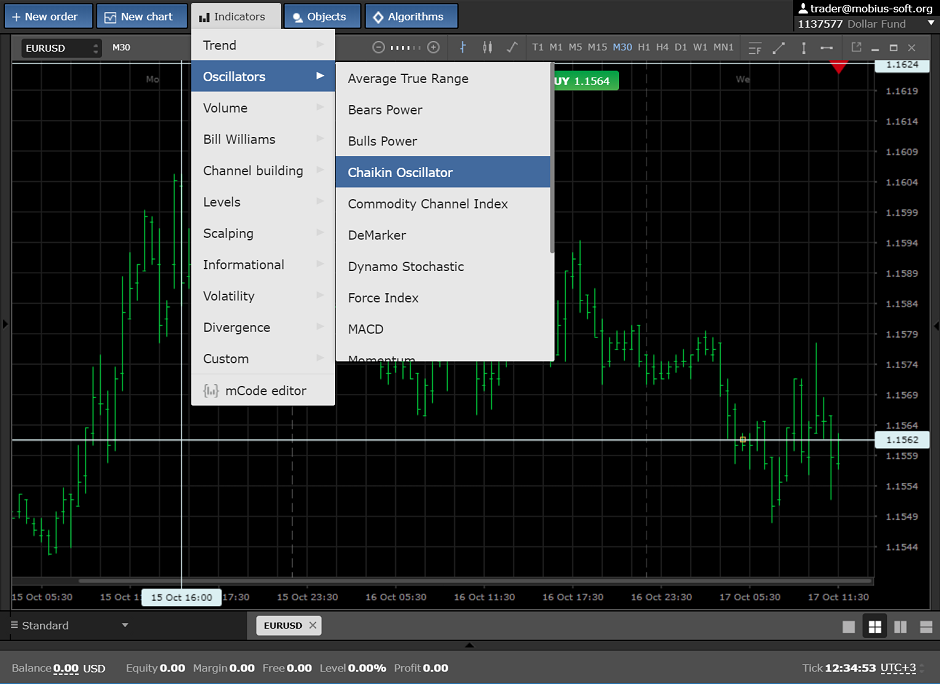 at chart it looks as following: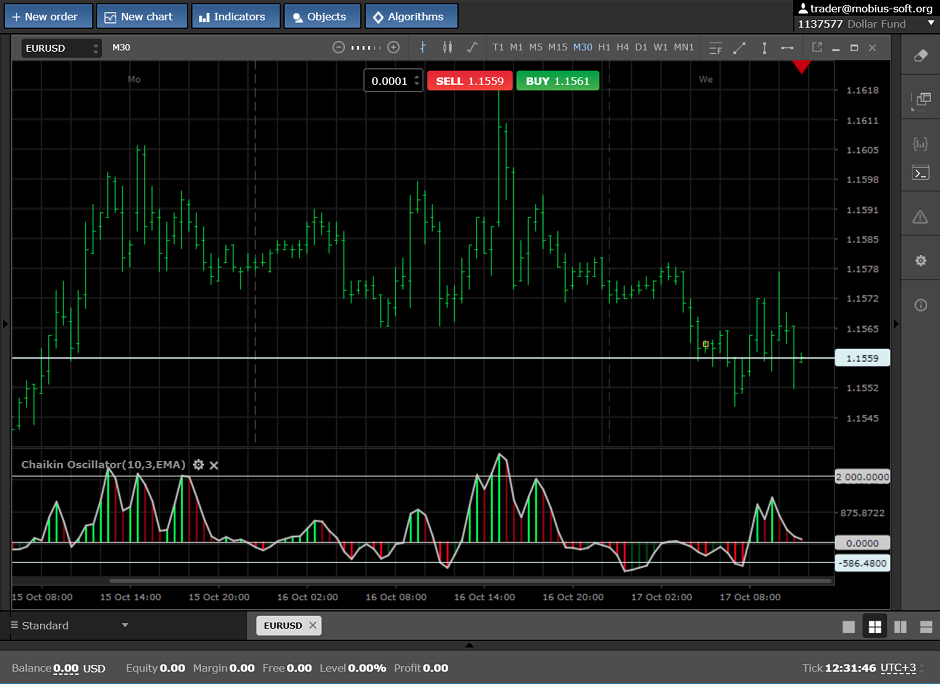 Settings of the indicator: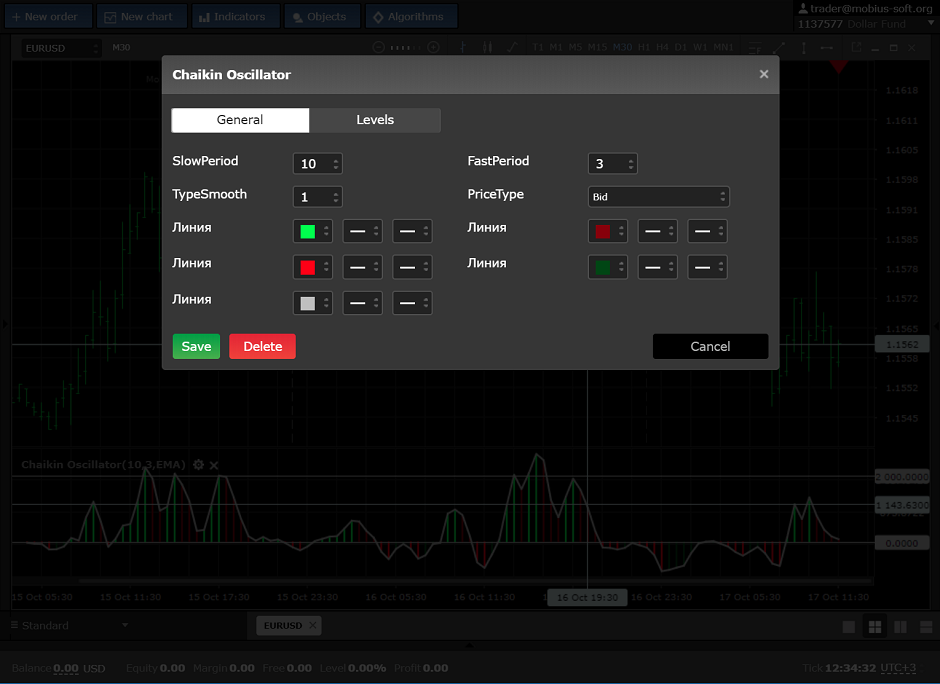 SlowPeriod – the period of slow "moving average",
FastPeriod – the period of fast "moving average",
TypeSmooth – smoothing parameter:
0 – SMA,
1 – EMA,
2 – SSMA,
3 – LWMA.
It is possible to trade on this indicator as follows:
1. To sell if the histogram of the indicator fell below zero and to buy if the histogram rose above zero, as shown at the pic below: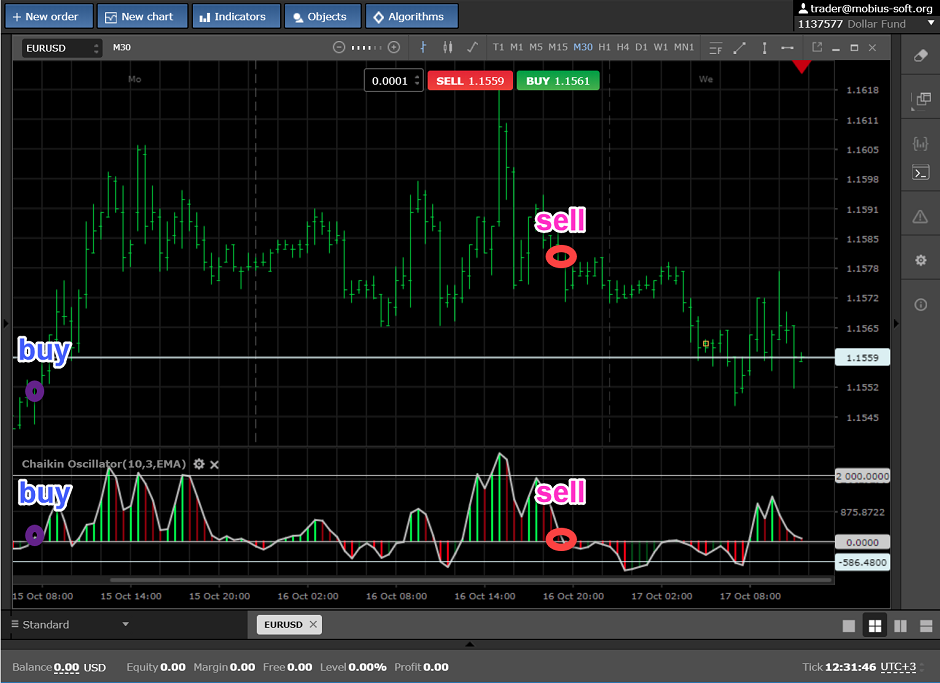 Chaikin Oscillator will suit both beginners, and experienced traders. We wish you high profit.