We present to your attention the indicator called Today Trend which task is to analyze big time frames and determine the levels of support and resistance of day. Also this indicator by arrows recommends the direction for trade. It is placed in the section Indicators - Trend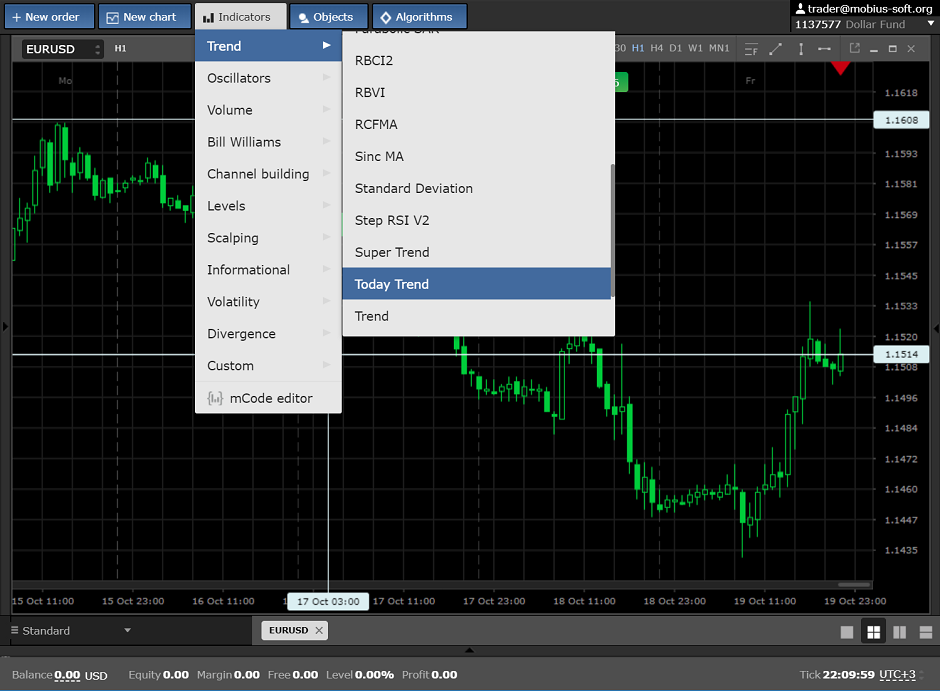 It looks as following: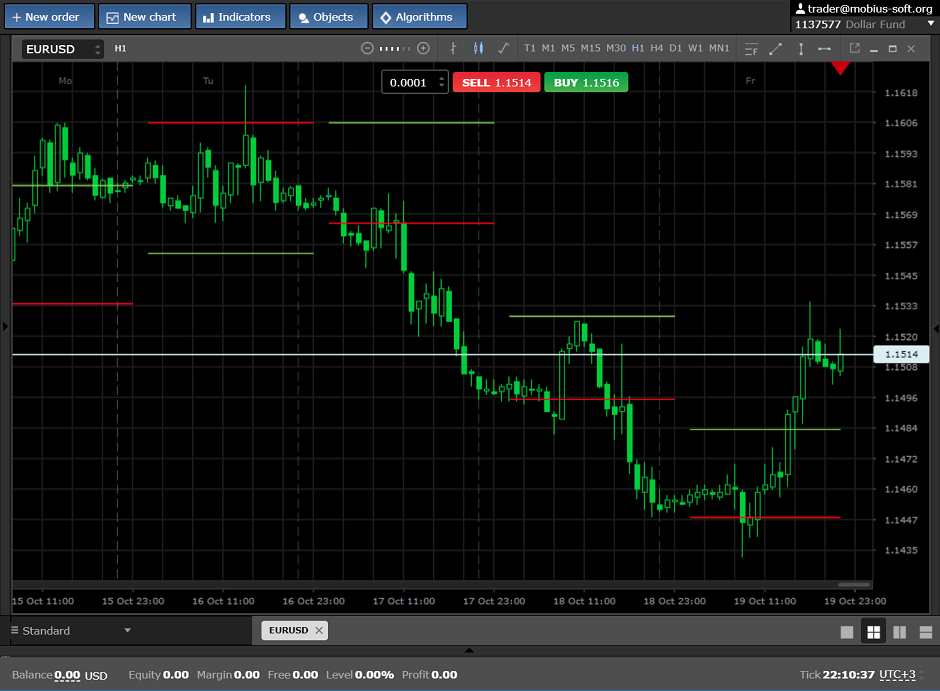 Settings of the indicator: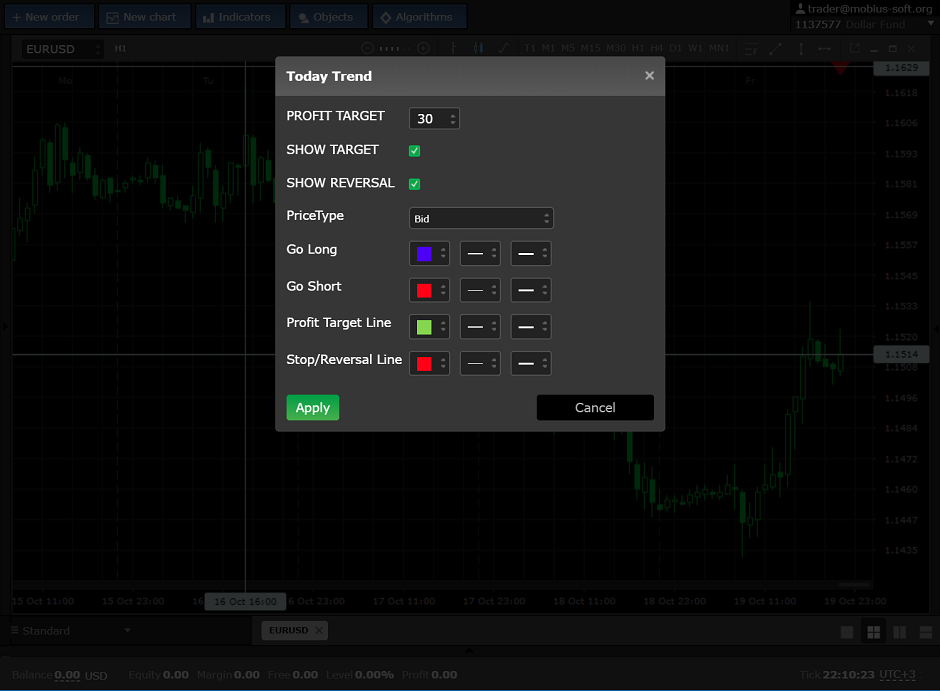 Profit Target — the purpose, is set in points.
Show Target — to show the purpose or not.
Show Reversal — shows the opposite purpose.
It is possible to trade on this indicator as follows. To enter aside where the indicator arrow specifies,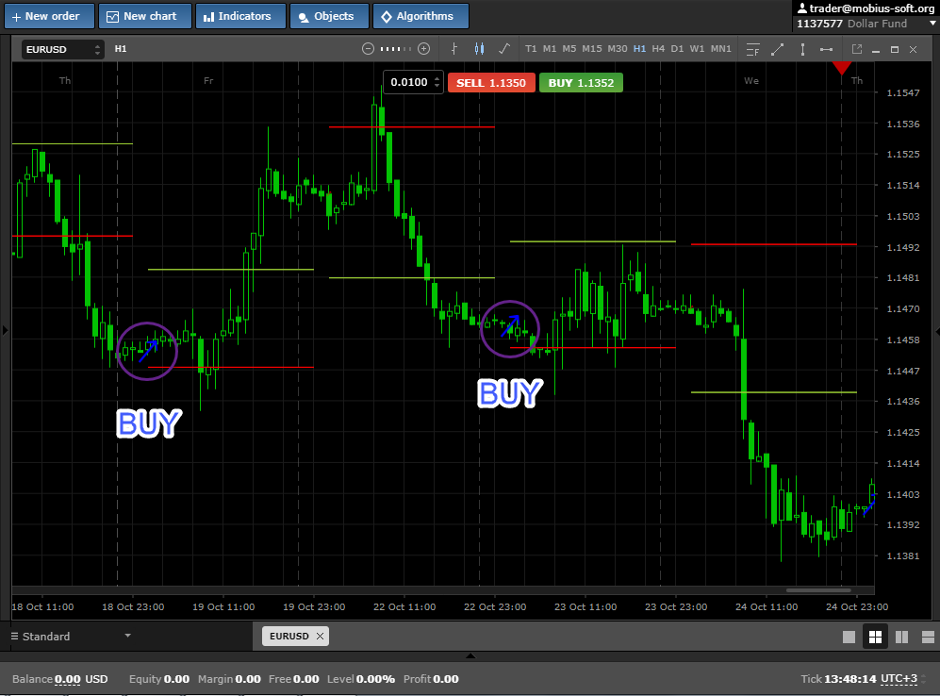 and fix the profit on green line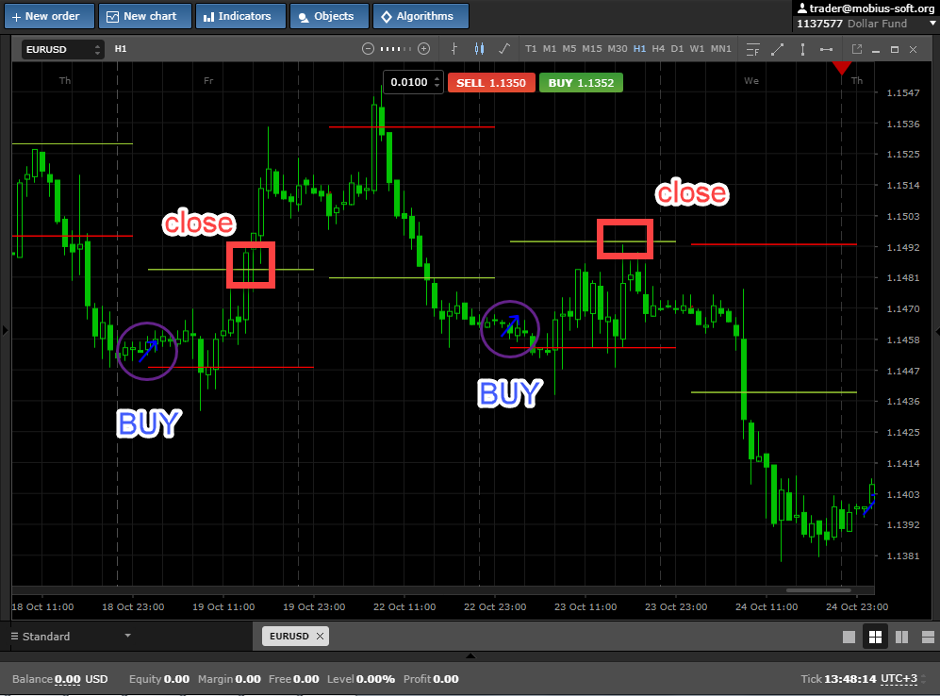 and also to enter on breaking or a release from red support lines for the descending trend and resistance ascending.
To reduce the number of unprofitable transactions the Today Trend indicator is recommended to be used together with the oscillator and to enter the market only when indicators by the indications don't contradict each other. We wish you high profit.