We are glad to provide you the MACD indicator which task is to help to determine the direction and force of movement of the market, and also possibility of a turn of a trend. It is placed in the section Indicators - Oscillators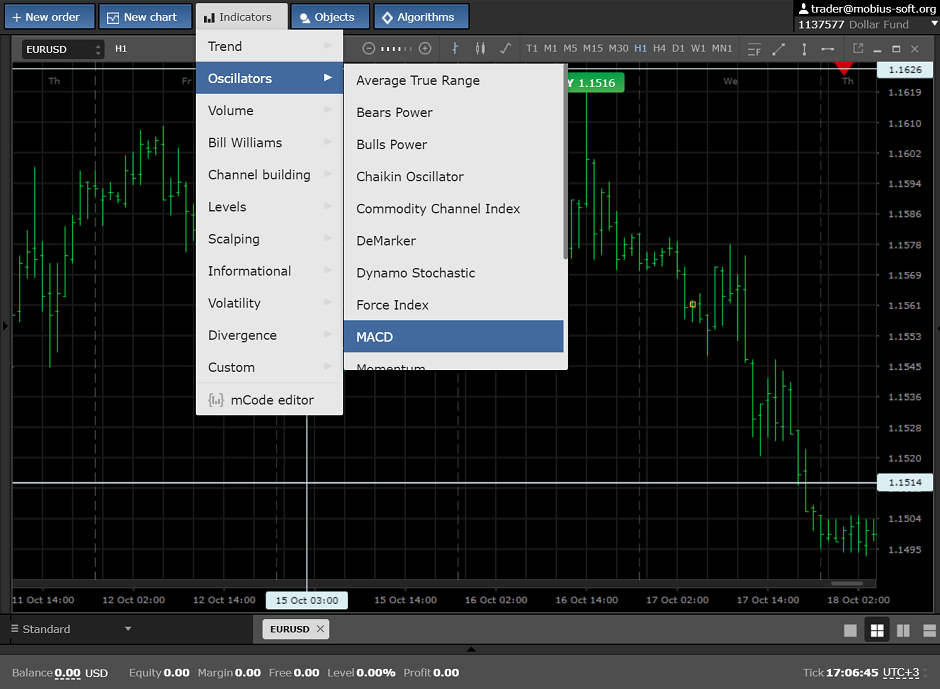 it looks as follows: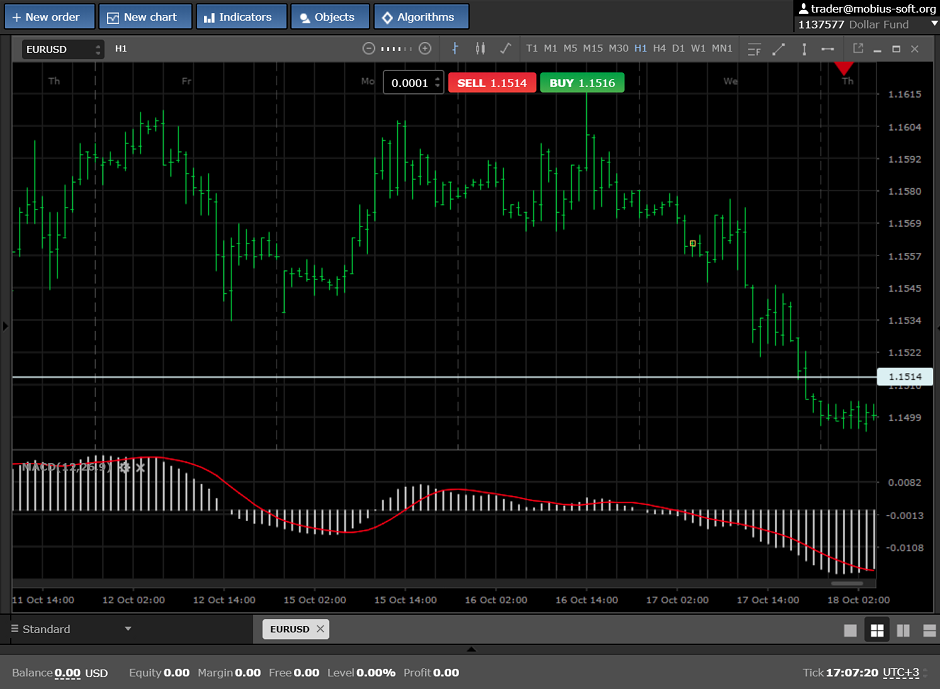 In settings it is possible regulate how fast the indicator shall react to the change in price. Standard settings – 12, 26, 9. It is also possible to change color and width of the histogram and moving averages for the best perception of the graphics.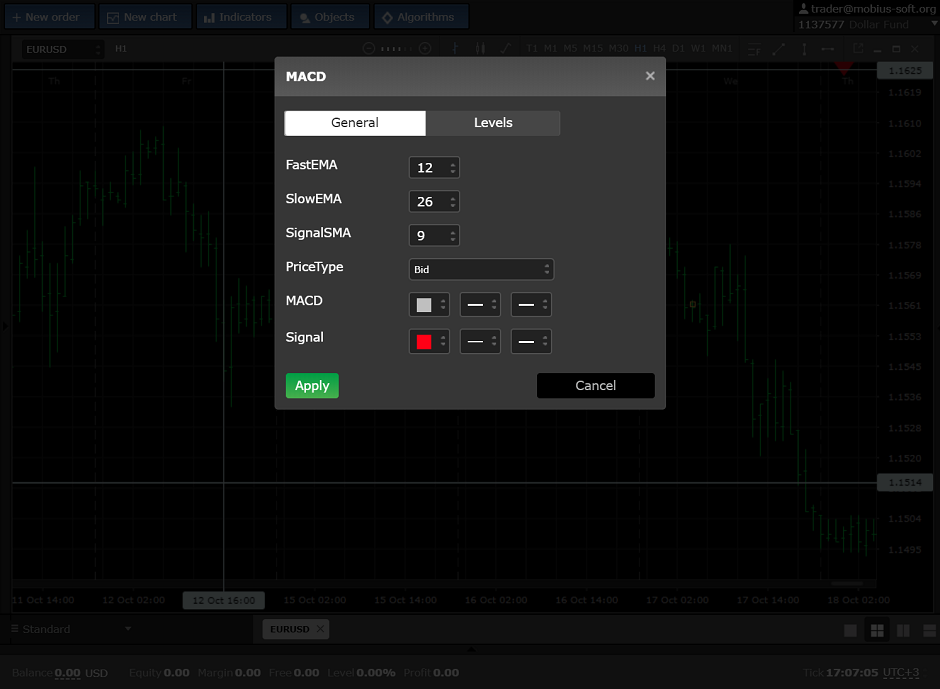 The MACD indicator is widely used for identification of trading signals in case of lateral motion of the price (flat). It is possible to sell when the histogram of the indicator fells below zero, and at least 3 columns appear.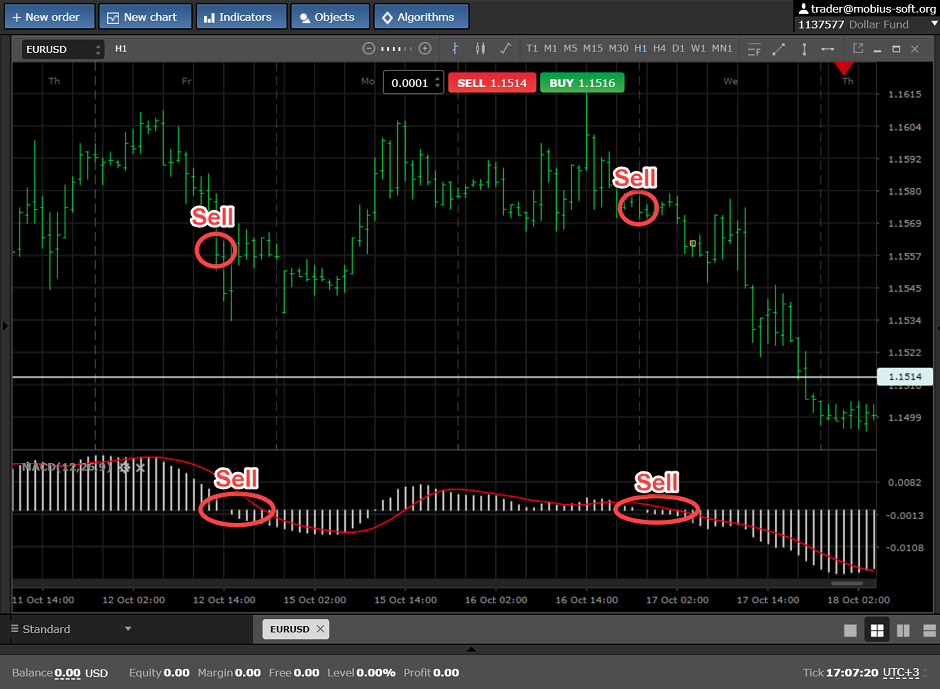 Signal on Buy is when the histogram rose above zero, and at appeared least 3 columns, as shown at the pic below.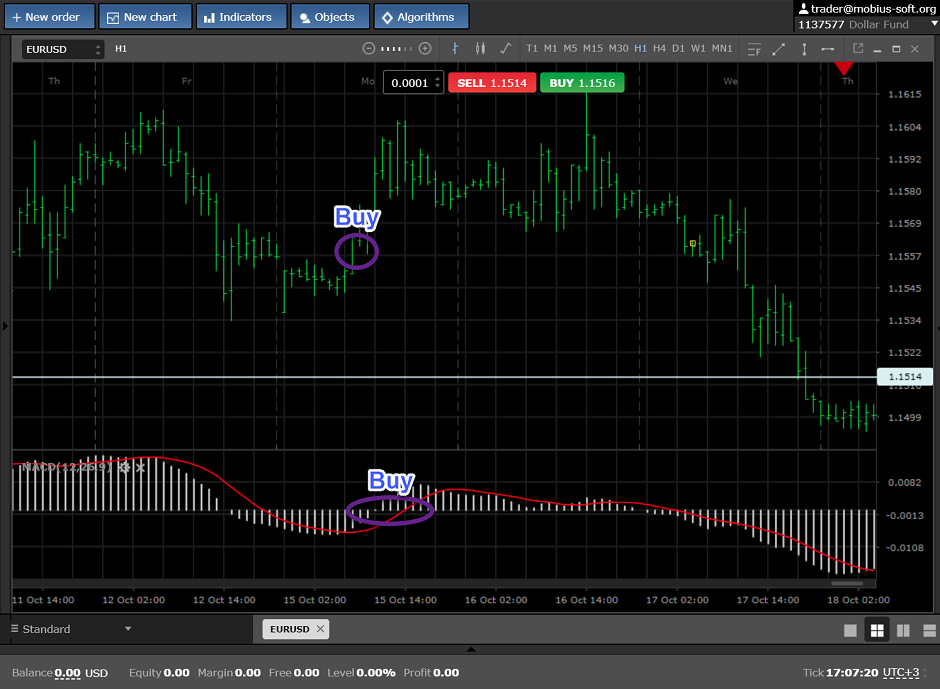 This indicator will be ideal for those traders who trade on big time frames as in this case MACD gives less false signals. Also it possesses a forecasting accuracy. I wish you high profit.