We are glad to provide you the FILTER_ADX indicator which is an advanced and simplified in understanding indicator based on ADX indicator principles.
It is placed in section Informational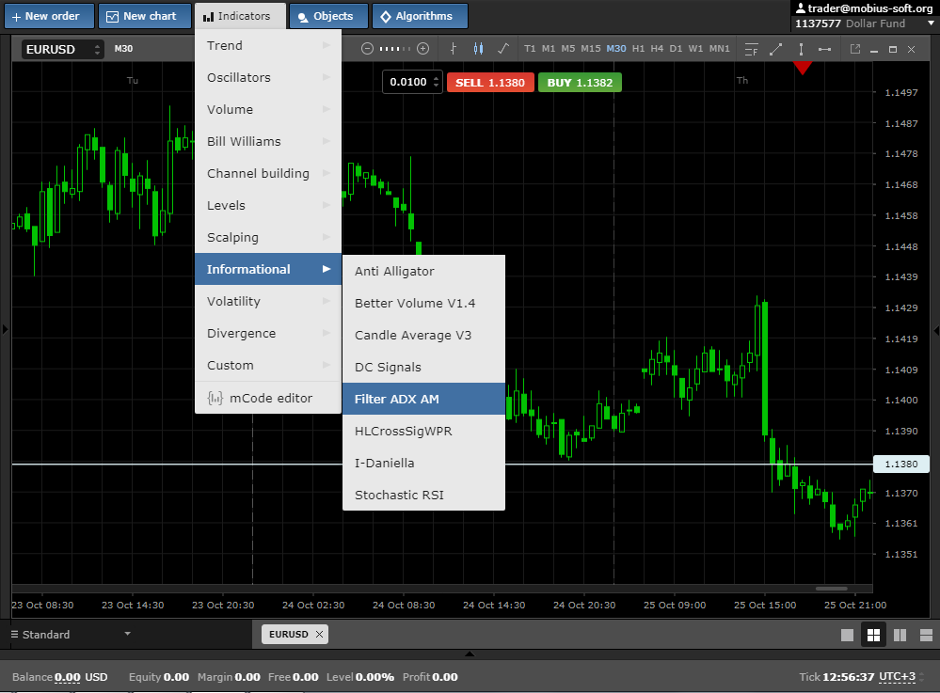 It looks like that: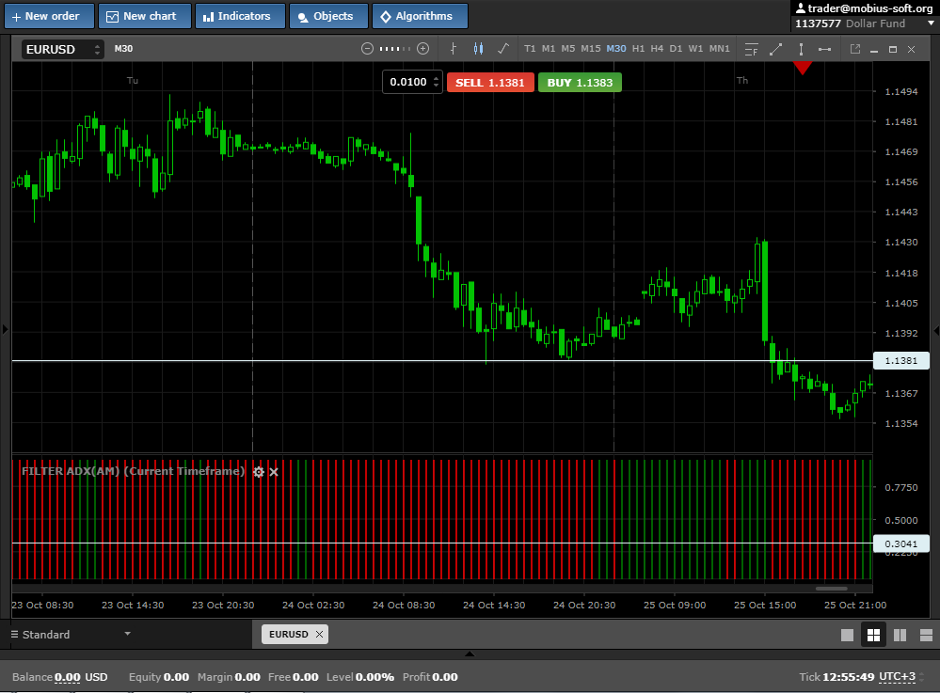 Settings of the indicator: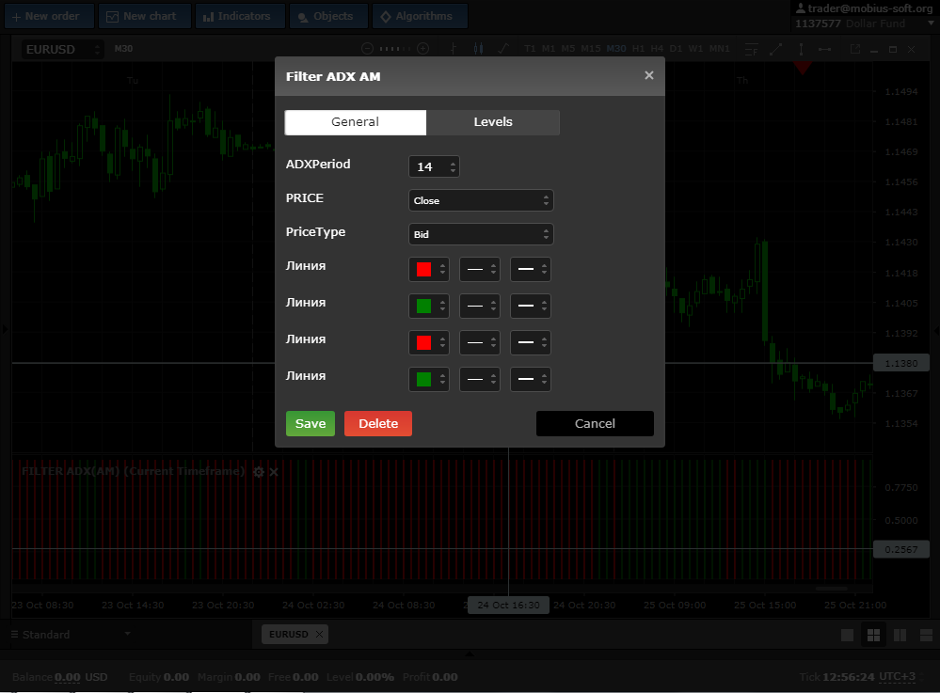 TF – a time frame from which the indicator will calculate and show the value in a window.
0 – current,
1 – minute,
2 – 5 minute,
3 – 15 minute,
4 – 30 minute,
5 – hour,
6 – 4-hour,
7 – day,
8 – week,
9 – monthly;
ADXPeriod – the ADX indicator period;
PRICE – the price for which indications of the ADX indicator will be calculated:
0 – close (closing price),
1 – open (opening price),
2 – high (maximum price),
3 – low (minimum price),
4 – median (HL/2),
5 – typical (HLC/3),
6 – weighted (HLCC/4).
The indicator was created specially to simplify search and perception of the popular ADX indicator. Instead of lines now there is a histogram from columns. If the column is very wide, it says that now in the market is a trend and if thin flat or correction. The green column says that now is an ascending trend, a red column - the descending trend.
Also a very convenient opportunity of the FILTER_ADX indicator is an opportunity to look on the smaller period of the indication of the senior period and observe what happens on it, trend or flat.
It is possible to trade on this indicator as following:
On a time a frame M5 to open 3 windows of the indicator with different periods of ADX and to enter when on all will be shown a trend or just to enter on signals of one indicator on a trend, as shown in the drawing below.
It is possible to say that the FILTER_ADX indicator became the excellent improved version of the old ADX indicator. We wish you high profit.